Acer Aspire E 15. Not Perfect but Efficient
Jul 12, 2020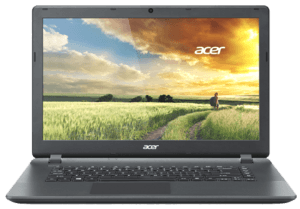 The Acer Aspire E 15 is a laptop that should be described as imperfect but efficient. It has great features that are quite useful, but it also has its flaws that you should be wary of. The overall ratings is definitely above average and the Acer Aspire E 15 is a fine laptop if you balance its pros and cons. It is a good choice for a business laptop.
It has the capacity to make you enjoy certain games on it, it multitasks quite well, and has an optical drive. It will surely serve you well for the usual daily activities you use a laptop for. It is a pocket friendly computer in terms of pricing, but it comes in five pounds in terms of weight.
Pros
The Acer Aspire E 15 is lighter than what the looks suggest

The keyboard is comfortable for work and other uses

It comes with loads of new inputs, and additional ports

It has a massive touchpad
Cons
It has a flimsy build

The display can be underwhelming and bland
Design
The Acer Aspire E 15 is not your typical big 15-inch laptop in terms of design. A lot of 15-inch laptops are hulking, thick and bulky, but this one does not follow the trend. For a laptop with such build, the E 15 is light all round.
The laptop pays for this light nature with its flimsiness. Its panels have a muffled quality and its entire build is upsettingly flexible and fragile. Any attempt to lift the machine by its screen could lead to a dent on the laptop. The construction is mostly plastic and it has a slight bend in the lid. The hinge is also quite stiff, as you will have to make use of both hands to open the lid.
Display
The Acer Aspire E 15 has a 15.6-inch Full HD display and it is quite great when you compare it to most budget notebooks, as you will only find a few that has a 1366 x 768 resolution display. The contrast is great, the gamma is also perfect but the brightness is quite low.  The display is great for your everyday routine use at work, but is quite average when it comes to watching movies and gaming. Nevertheless, for its price, the overall display quality is quite okay.
Performance
Laptop comes with the 8th generation quad core Intel Core i5 and i7 processors, and has up to 16GB of RAM. It is great a multitasking and never freezes under pressure. You could watch YouTube while keeping several tabs open. The battery life is also averagely good for its level.
The Acer Aspire E 15 is a great performance laptop. Its efficiency make it one of better trading laptops offices and schools.  The bulky nature and fragile lid might be an issue, but it is something you can live with.