The Best AirPod Deals on the Market Right Now
Jun 16, 2020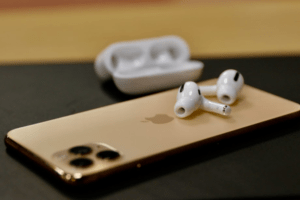 Apple released the first AirPods in December 2016, allowing its customers to play audio streamed from their iPhones or any other Bluetooth device without having to go through the trouble of untangling EarPods wires.
The second generation was launched in March 2019, with the 'Hey Siri' support, introducing two versions, one with a normal charging case and another with a wireless charging case.
The most recent version of Apple's AirPods was released in October 2019, the Airpod Pro. They are a step up to the regular models with the active noise cancellation like the best headphones on the market.They also are IPX4 sweat and water resistance, and come with an in-ear design with silicone good in three different sizes.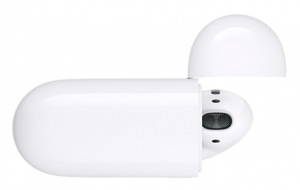 AirPods in high demand
Once a novelty, now a necessity, Apple Airpods have now become mainstream. The Apple earbuds are top tier on the list of earbuds but they do not come cheap. Apple Airpods are one of the most expensive you'll find on the market but on the bright side, there are a lot of AirPod deals available as people are selling used online.
If you are looking for the best Airpod Prices, then you are in the right place, you'll get to see the most favorable Airpod deals. If you also want to get rid of those cables you use to charge your devices, you will come across the latest discounted prices for Apple AirPods with the wireless charging case as well, it costs a bit more but it is definitely worth it.
To be sincere, finding Apple's wireless earbuds on sale is a bit rare because they are very much in demand and they sell out regularly, so if you come across an Airpod price that you seem to like, don't think about it for too long, go for it.
That's right, as soon as there's a decent Airpod deal, they get swooped away almost immediately which is bad news if you are looking for a huge discount.
If you've just got one of the latest iPhone models that has ditched the headphone jack, Apple AirPods is one of the best earbuds to air with that new phone of yours.
Finding a pair of Airpods in a discount bin isn't actually as rare of an occurrence as you most likely think- just know where to look and you're fine.
Without further ado, let's have a look at some of the best AirPod and AirPod Pro deals.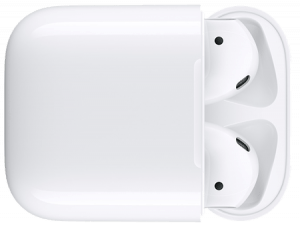 AirPod deals 
If your budget us slightly limited, it is best to start off with a pair of standard AirPods, they still offer reliable and fast connection if you prefer Apple devices.
The biggest choice to make when buying AirPods is if you want AirPods with wireless charging or if you're okay with the wired charging.
If you are considering getting a wired pair, Adorama and Amazon have the best discounts.  Apple AirPods with a wired charging case which makes for a perfect audio option, especially if you own some other Apple products go for $139 on both Adorama and Amazon, from the usual $159.99 so you get to save $20.99
If you will be opting for the Airpods with wireless charging which can charge on any Qi-enabled Pad, you can get the best discounts on Amazon $169 so you save $30.  It also goes for $169.95 at B&H, you get to save $29.05. It sells for $169.99 on Adorama, that's a $29.01 discount.

AirPod Pro deals
If you have more flexibilty with your budget, you should go for a pair of AirPods Pro which offers more comfort with 3 sizes of silicon tips and close to 24 hours of battery life with its charging case.
At the moment, Verizon offers the best discount you can get for the AirPod Pro. There is a $30 discount off the AirPod Pro on Verizon so it goes for $219. However, there are other options available on the net, the AirPods Pro sell for $234.95 on Amazon and Adorama, so you save just $15.04.
It is a no brainer to buy on Verizon. Getting AirPods for good discounts isn't as difficult as it seems, it's just about knowing where to look, well you don't have to go through the stress of searching anymore, just go to any of the listed shopping sites above and get yourself a pair of Apple's AirPods.