The Craziest Bluetooth Speaker: Kranio X
Jun 03, 2020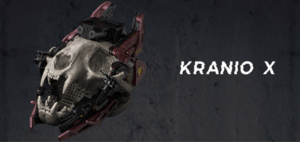 Kranio X is a unique handmade cyberpunk skull speaker. It was launched via Kickstarter early last month with worldwide shipping of the Bluetooth speaker to start in May 2020. It is a wireless speaker with a minimalist and clean industrial design that is encased in a smart 3D modeled lynx skull.
There are many crazy Bluetooth speakers out there in the market, which are great audio device with essential pieces of kit for lovers of good sound. Bluetooth speakers are useful whether you are in your room, and you want to listen to music, or you are heading outside. It means Bluetooth speaker is the best way to give yourself the best tune wirelessly.
Bluetooth speakers sound just as good as most of the wired speakers. There are lots of good Bluetooth speaker models to choose from, but the Kranion X Bluetooth speaker is crazy and will give your ears pleasing sound. Let's get into some details of the speaker.
Price
The speaker is set to be released in 3 tiers. The first two tiers of the hi-fi plug-in speaker will cost $269. The third tier will sell for $359 with a poster of the speaker, engraving, and a stereolithography copy of the file the device will be manufactured from.
The Kranio X is a bit expensive for some people, and it might be difficult to buy it at once. However, with the quality of the sound, it is worth every penny, and you can save up for it.
Design
Designer Alan Wang revealed that he was inspired to design the Bluetooth speaker by the movies he watched and video games he played during his childhood. Some of the games that inspired him are cyberpunk, blade runner, and shadow run.
Having the cyberpunk reference in mind, he carved the casing to resemble the skull of a lynx. He did it because he wanted to see how an organic feature combined with a synthetic mechanical part would turn out.
Kranio X is also a 3D model with several components and hand-painted with excellent detailing and stunning effects to make it a real relic. It is not a true animal dagga, although it is designed for 3D from the various elements.
It is designed to produce coherent sound to maintain the authenticity of the waveform. The speaker comes with 5.0 Bluetooth for better audio quality with a working range of about 15 meters. The dimensions are about 240 x 160 x 153 inches.
The Bluetooth speaker is very compact and lightweight, it weighs 4.4 pounds, and it comes with 4-inch. The power inside the Bluetooth speaker is 10 watt, and the speaker has a good battery life that can last up to 8 hours after it has been fully charged.
Final verdict
If you love unique and crazy designs coupled with impressive sound quality, then you should get the Kranio X. However, if you prefer something compact, I wouldn't recommend buying this Bluetooth speaker.