Top 3 Laptops with the Best Webcams
May 14, 2020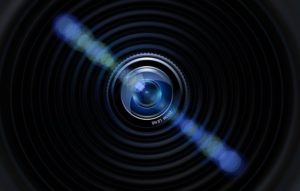 A webcam is an essential part of a laptop. Many people check the strength of the webcam before they purchase a laptop. Why? Because it's important for work, like video conferencing and for personal use, like calling your loved ones when you can't meet them in person.So unless you use and iPhone, you need a laptop with an excellent webcam. For a laptop with a good webcam, you will need to shell out little more money to get one with an HD webcam. Because a low budget laptop with a poor camera might capture blurry or grainy video. Let's go straight into the detail about 3 best webcam laptops to buy right now. They are not listed in any order. All have great cameras so pick the the laptop you like.
Alienware M11x R3
Alienware is best known for designing excellent gaming laptops. M11x is the latest laptop made by Alienware this year. Despite its sleek design, the 11 –inch laptop boasts of an excellent webcam powered by a creative live central software. The camera captures video and pictures at 1600 x 1200 pixel resolution. The software allows you to increase or decrease the backlight, color and brightness and the frame rate during the video call. M11x webcam supports face tracking, which will enable you to use humorous avatars, kitty cats and babies during video calls. Though the camera cannot operate in total darkness. But when used where there is enough light, it will deliver an excellent quality image with an extremely clear color that is warm and well saturated.
Apple MacBook Pro
It is no longer a news that Apple makes great improvements to their laptops' design every year. And webcam is not left out of the refinement. MacBook Pro comes with an HD camera with a sharp 720-pixel resolution. When using the Apple's face time app for a video call with other MacBook users, it produces high quality picture and videos with an exceptionally crisp image. The MacBook Pro camera does not allow you dampen keystroke or to select the number of voices, but the audio is loud and clear. The webcam can also be used with some other installed software like the iMovie and Photobooth to take a personal picture and make videos.
Dell XPS 15
Dell XPS 15 offered similar performance to Alienware M11x. Dell XPS 15 is equipped 2MP webcams that are capable of 1600 x 1200 pixel resolution. The XPS also comes with the Creative Live Central camera software rebranded as Dell webcam utility. When using the laptop for a video call, you can opt to show the entire desktop, presentation files, share pictures and portion of the screen. Dell XPS 15 produce impressive quality during video can and even on Skype video call. There are multiple scene modes and setting for changing the brightness, hue, sharpness and saturation during the video call.