Top 3 Apps for Video Conferencing 2020
May 13, 2020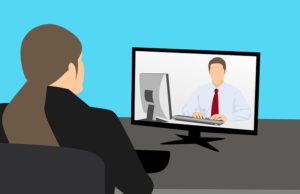 Internet applications such as SellBroke are here to help our daily lives with all personal and business needs. Today we talk about how the Internet revolutionized the way people communicate instantly today changing our civilization forever.
Creation of WhatsApp and other messaging applications was a huge step forward in enhancing long distance communication.
2020 brought a new challenge with social distancing requirements where video conferencing applications can help in organizing online meetings as people work from their homes rather then from the actual locations of the businesses.
There are numerous such programs on the internet. However, when it is a corporate business meeting, only the best apps with creative tools can come into play.
We found these 3 to be most stable and reliable ones in 2020:
Zoom
This application was just created in 2011, but it has fast become a popular choice in the world of video conferencing.
Top-notch video quality, seamless screen sharing capabilities, and an attentive ergonomic team have made it hard not to mention Zoom's name among the most exceptional video meeting applications.
All meetings can be stored via the cloud and could be used for recalling a point for participants' next meeting. An unlimited number of sessions can be held.
Zoom delivers HD video and HD audio quality and can handle close to a thousand participants in just one meeting. It easily supports about 45 videos on one screen. It is a considerably suitable online meeting app for vast gatherings.
GoToMeeting
The GoToMeeting app provides participants with specific features like audio and video web meetings, and it can work with most devices like Mac, PC, and Android smartphones. Over 18 million people use it worldwide in a month and over 80 million meetings in a year.
It also has a feature for cloud recording, so participants will not be able to develop notes while observing an event. The app supports iPhone voice commands, so iPhone users can also use Siri for joining the meetings.
The GoToMeeting app also supports application sharing, and it comes with drawing tools with high-quality video and audio. The application also has some advanced features like polling and annotating.
Join.me
This is one of the unique video conferencing apps with superb video quality and user interface. The video conference participants are shown in light bubbles and not squares.
To some companies, branding is more important than it is to other companies and the Join.me app caters to companies that cherish well-branded video applications.
You can almost say the Join.me app is the best for external conferencing.
On the application, you can create modified URLs for meetings and choose specific meeting backgrounds. This comes at a little higher price than other apps, but not by much, so it's worth it.
Like other competitors, it comes with superb audio and video quality and has a 250 participant limit, has a screen sharing feature  and the video layouts can be customized