4 Most Popular Online Jobs at Amazon
May 12, 2020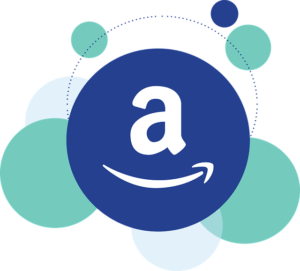 Yes! It's possible to work from home on Amazon. Amazon is one of the most trusted and widely recognized online merchant platforms in the world. But apart from selling stuff online, they also offer work-from-home jobs across the US.
Every year, Amazon hires thousands of virtual workers for various positions that bother on different phone and email-based customer service. These are just a few of the jobs offered by Amazon, and we would cover a whole lot more in this article.
Kinds of jobs available at Amazon
Before going through this paragraph, you have to understand that there will not always be opening in every position. You have to keep up with the company's job board for current openings and job description.
Here is a list of 4 most popular jobs:
1. Amazon Customer service
This is a position open to a lot of home-based employees. A lot of Amazon's virtual call centers are home-based, and the people working in those positions are fine with it. This position provides them with various opportunities to manage their time, unlike the Amazon Flex, that demands a few requirements such as high-speed internet and a phone line. You are not also allowed to schedule your hours freely.
For this job role, Amazon hires only remote agents in certain states in the US. You'll need to see their website to get an idea of the most updated state restrictions. This position is highly coveted and offers a guaranteed hourly pay, but the openings are seasonal and usually fill quickly.
2. Amazon Mechanical Turk
The Amazon Mechanical Turk or mTurk is a small task site where workers are allowed to login and pick up short tasks to handle in exchange for payment. This type of job doesn't earn much pay, and you're not guaranteed any role, but it doesn't require much time or commitment either.
You shouldn't count on this job to pay your bills because it won't but its money you can use to hold the fort.  For completing any task, you're paid by Amazon Payments which transfers the money to your bank account, or you can redeem your earnings through an Amazon gift card.
3. Human Resource services
Amazon also offers human resource service jobs as they have found a way for you to be a human resource manager and still work from home. Although they didn't give full details on this position, the position seems to challenge individual records, offer an excellent working experience and travel opportunity with a qualified team of like minds.
4. Online healthcare jobs
Amazon also provides listings for virtual location healthcare jobs that give the employee a healthcare challenge. Some of the open positions are listed as Bio-Pharm Consultant and Senior Solutions Healthcare Architect. These positions do require specific IT knowledge and working experience, so it may not be an easy role to get.
Conclusion
The above positions are a part of what Amazon has to offer to the clients. If you check their virtual location page, you'll see a lot of jobs available around the world. When you log in on the Amazon virtual location page, you'll find something that fits you and your qualification but note that the above listed are just a few of what they offer.