Gigabyte Auros 17 Review
May 08, 2020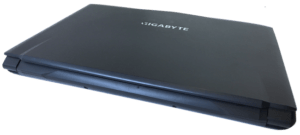 The new Auros 17 is a gaming laptop made by Taiwan based company GIGABYTE is a beast. The laptop has an imposing structure and is considered bulky. However, the bulky size is compensated for by supreme performance. It comes in different models with the top tier having the most fantastic set of specs, which include a 9th-generation Intel core i9 and an incredible storage space. We were lucky to be able to check it out in detail. Let us share what we found.
Pros
It has high performance designed for gaming

It has an impressive clocking and refresh rate

Many customizable features

It has a mechanical keyboard
Cons
It is large and heavy

It is noisy

It requires two power supplies
Performance
The Auros 17 comes in four different configurations. The first three models are equipped with ninth-generation Intel core i7 processors. In contrast, the top model has an Intel core i9-9980HK processor coupled to 32GB of RAM. They have an 8GB RAM GPU that features the Nvidia graphics cards. The top model comes with the latest Nvidia GeForce RTX 2080, while the others feature other lower RTX configurations.
Storage
The various models of the Auros 17 have different storage capacities, with the lowest two configurations having 512 SSD of storage space. The third model has an impressive 1TB SSD storage space, while the top configuration has 1TB SSD and 2TB HDD, all summing up to a whopping 3TB of storage space. This should satisfy the storage needs of hardcore gamers, therefore reducing total reducing the workload of cloud storage.
Display
It has impressive display properties starting with its 17.3-inch IPS panel screen. Its highest configuration has a 240Hz refresh rate, which is manifested in 3 milliseconds. However, the lower configurations have a 144Hz refresh rate. The screen has a resolution of 1920 x 1080 pixels, which is expected for a laptop of its caliber. Furthermore, some features improve color and user experiences. Some settings in this laptop enable one to customize the display.
Keyboard
The keyboard of the Auros 17 is one of its major highlights because it is mechanical like on the smaller Auros 15. This high-tech keyboard was designed by Gigabyte and Omron and is made specially for the Gigabyte Auros 17. The keyboard gives impressive feedbacks as you tap each key. Also, the keyboard has switches, which helps improve the gaming experience. Added to these specs are an RGB backlighting and an Auros Fusion software, which allows you to customize the keyboard.
Battery life
The Gigabyte Aorus 17 comes with two 330- watt power packs. This is necessary because of the power demand of this gaming warhorse. However, battery life is one of the parts where the laptop scores low. For its performance, the battery life is not very remarkable. During testing, it was discovered to have a battery life of about four hours.
Other specs
Accompanying the Aurous 17 is the Microsoft Azure AI, which helps to give you optimal usage according to your usage pattern. It has a remarkable cooling system, but this is also responsible for its noisiness. All these, along with other features, are embedded in this laptop to enhance the gaming experience.
Final Verdict
In conclusion, owning an Aorus 17 is a dream come through for most graphic designers and hardcore gamers who don't mind the noise and weight. However, if you have less cash to spare, you can check out its close rivals, perhaps the HP Omen 17. If you like portable laptops and cannot deal with noise, then the Auros 17 isn't for you. For more information check out our laptop catalog at SellBroke.com