HP Omen 17t 2020 Review
Mar 25, 2020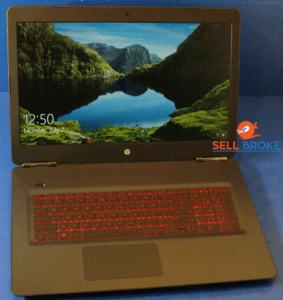 Manufacturers of gaming laptops have been churning out mouthwatering systems in recent times.  HP has decided to make a statement in this regard by offering us a powerful gaming machine at a good price. In a time where powerful gaming laptops usually cost a lot, HP will sell laptop with upgrades for under $2000.  The HP Omen 17 is priced at about $1300 for its lowest configuration level, considering that it comes with a 1080p display and 144-Hz refresh rate, as well as the RTX 2070 GPU, and a 17.3-inch screen size, the price is great. You also get to choose from the different options available, as there are several levels of configuration to choose from.
The latest HP Omen 17 topples its predecessors in many ways. One of them is its refined and trimmer chassis. The 1080p, 144-Hz display offers great brightness, and the RTX graphics increases the performance level by a good measure.
Pros
it has good brightness with its 144-Hz display

it offers a solid CPU, as well as gaming performance

it's keyboard is quite decent

it comes at a reasonable and affordable price for what it offers
Cons
its chassis is majorly plastic and is thick

the battery life isn't up to the level expected

it doesn't come with the per-key lighting
Design
The first thing you would notice on the HP Omen 17 is its sophisticated design. The lid of the HP Omen 17 is a strong black surface patterned in a triangular shape with brushed metals. It has a black and gray color shade for its entire look, and it is built like a sport car with its rear and side angled vents. It has a pair of hinges which elevates the screen and leaves spaces below it on both sides. This elevation caused the float-screen effect. The size of the HP Omen 17 makes it less suitable to carry around, as it has a beastly build at 15.9 x 11.6 x 1.1 inches, and it also weighs in at 7.1 pounds. It has the RGB LED-backlit feature with its keyboard, but it doesn't have the per-key lighting control.
Display
The 144-Hz refresh rate and 1080 panel means the laptop's display is great for gaming. It has a great speed and it's one of the best for fast gaming. The quality of its picture is high, and its brightness level is quite pleasing. To further boost your gaming experience, it comes with wide viewing angles and an anti-glare screen. It has 17.3-inch screen size and it is has got the G-sync, which ensures you get a good display quality all round.
Performance
When you get the HP Omen 17, you are going for a performance beast. It gets even better when you consider the price of this computer. It offers great value in this regard. The games run smoothly without hiccups. It has the 9th Generation Intel Core i7 processor and a 16GB RAM which helps to keep things running well. There is also the 32GB RAM option, in case you want to go all out.
If you want an affordable gaming laptop, the HP Omen 17 is a great option for you. Asides its no-so-great battery life that clocks just over 2 hours at full charge, it is a machine that delivers a high level of power and a great display. If your budget is tight then look for a second hand laptop on ebay orCraigslist.