World's Most Secure Laptop: The Purism Librem 15
May 06, 2020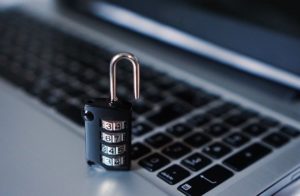 Do you feel like you're constantly at the mercy of cybercriminals, creepy corporations, and sinister government departments? You know your data is vital, and you are the product. There's nothing you can do, short of going offline, or is there?
Purism is a US-based manufacturer that sell laptops with a focus on security, running a specially customized version of Linux known as Pure OS. The Purism Librem offers hardware features to help you stay safe online. So, whether you're paranoid about the Man or you're sure Big Brother is always watching, this might be the laptop for you. Let's check it out.
Pros
Sleek design

Secure

Competitive performance levels

Free software down the stack
Cons
Design
The Purism Librem 15 is a beast of a laptop built with aesthetics in mind. First impressions do matter, and the Librem 15 pays attention to detail. It features a beautiful slim wedge of black anodized aluminum that opens with excellent resistance from the hinges. It weighs 1.8kg and has dimensions of 375mm X 244mm X 22m
The laptop has no shortage of ports, including USB Type-C. There are three USB 3.0 ports (including a Type-C port), two USB 2.0 ports, and a 4K capable HDMI port.
The touchpad and keyboard of the Librem are surprising but in a good way. The keyboard, although at first glance, looks cheap, is pleasant enough to make typing enjoyable and even fun. The touchpad supports multi-touch and is excellent for swiping, scrolling, and even pinching. It also comes with a middle-click, which is useful if you're into that sort of thing.
The Central Processing Unit is an Intel Core i7-6500U (dual-core, 2.5GHz, and can be boosted 3.1GHz). Equipped with RAM of 4GB to 16GB, 512MB to 2TB NVMe SSD, and/or 120GB to 4TB SATA of storage, the Librem is definitely worth the $1400 price tag. LAN connection is via an Atheros 802.11n WiFi.
Display
The Purism Librem 15 is a 15-inch laptop with a matte-finished IPS display intended to reduce reflections. The display is actually a 15.6-inch full HD display, and it is really great.
Performance
Recommended by Snowden himself, this laptop is one of the most secure laptops you can own now. The dual-core Intel Core i7 is pretty fast, but more cores won't be a bad idea as most apps and compilers take advantage of them.
The batteries offer six to nine hours of real-world use and are actually pretty decent.
Although most people are used to running Windows or iOS, the Librem's PureOS is all about convenience and security and delivers excellent out-of-the-box experiences that even users new to Linux would definitely appreciate.
Final Verdict
The Purism Librem 15 is a high-end laptop engineered to last and deliver all that you paid for and more. Now, if you want a laptop that was built with attention to detail and full digital security in mind, the Purism Librem 15 should be at the top of your list.