Lenovo IdeaPad 320 Review
May 06, 2020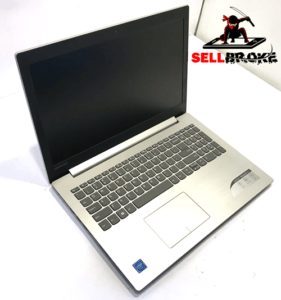 The Lenovo Ideapad 320 is a portable laptop that sits well in the category of affordable computers. Like most laptops in that category, it has its ups and downs. Most of the downs coming as a result of compromises that are made while producing a cheap device. However, the Ideapad 320 offers one of the best chassis for the budget category, and Lenovo highlights it in order to sell laptop to around the world. From afar, it looks expensive, but when you take a closer look, the impression vanishes. Let us take a peek at this machine.
Pros
Stylish and portable

Impressive Keyboard

Large storage space
Cons
Slow performance compared to close rivals

No full HD display.

Poor battery life.
Performance
The Lenovo Ideapad 320 has different models, and they all come with a pre-installed Windows 10 OS. But we are going to take a look at the one with a seventh-generation intel core i7 processor and 4GB DDR4 RAM, which can be increased to 16GB.  This helps to place it above its other configurations in terms of responsiveness and performance.  Surprisingly, the laptop has a graphics card option. You can choose between the Nvidia GeForce MX150 or MX940 graphics card to boost your graphics or gaming performance.
Display
The 15.6-inch display of the Lenovo Ideapad can be graded good; however, it is not good enough. Also, the display is not full HD, and it has a resolution of 1366 X 768 pixels. This is a bit disappointing because there are a few laptops in its category and price range with higher resolutions.
Storage
The models of the Ideapad 320 have varying storage space. The Ideapad 320 that we are concerned with within this review has impressive storage options. It offers two storage options. You can either choose the 2TB HDD or settle for the 128GB SSD coupled with a 1TB HDD. This is generally an improvement from previous models.
Design
As stated earlier, the Lenovo Ideapad 320 has an excellent body design. This is not limited to its chassis. The keyboard scores high for its simplicity and ease. It also has a highly responsive touchpad. The Ideapad 320 has 2 USB 3.0 ports and a one type-C USB port. Accompanying this is an HDMI port, a four-in-one card reader slot, and an RJ-45 LAN port. The DVD drive traditionally located on the right side of the laptop.
Battery life
According to Lenovo, the premium battery life of this laptop is six hours. However, test reports have shown that the laptop hardly makes it past 4 to 4.5 hours when subjected to perform some tasks. This makes the battery life relatively poor when compared to other rival laptops.
Other specs
The Ideapad 320 has a 720p webcam. For its price, this can be considered fair. However, camera quality is likely to reduce when you are multitasking with the laptop. Other features are Wi-fi 1x1 AC, Bluetooth 4.1, among others. Generally, the Lenovo Ideapad 320 is a cool laptop with fair performance.
Final Verdict
In conclusion, if you are ready to compromise performance for aesthetics, then this laptop might be for you. It's a good offer for school laptop for students on a budget. However, if you demand more performance and display quality from a laptop, you should shun this laptop. There are other laptops in the same price range that offer these qualities.