AMD Radeon RX 5600: Everything You Need To Know
May 05, 2020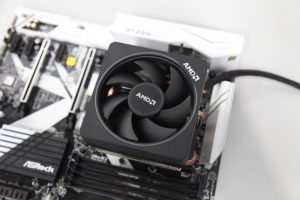 When it comes to GPU, Nvidia is often seen as the benchmark for all cards. However, with AMD'S release of the Radeon 5600 XT, we might see a genuine attempt at challenging Nvidia for the top spot. It is simple AMD, punching above its class. The GeForce GTX 1660 graphics cards trio by Nvidia currently dominates the 1080p field, and they simply tick the required boxes, particularly if it's the right overclocked model that you get your hands on. They usually come with an amplified BIOS.
The Radeon RX 5600's configurations were announced at the CES 2020, and it definitely does a great job, as it matches up to the GeForce GTX 1660 Ti from Nvidia. However, only few days after the card's launch, AMD sent out a new BIOS for the Sapphire Pulse Radeon RX 5600 XT and this took the limit of its powers to a new level. This gave Sapphire the chance to further boost the GPU overclock and speed up the already high-speed GDDR6 memory. This upgrade means the Sapphire now rivals the GEForce  RTX 2060, which is way higher than the initial GTX 1660 Ti it rivalled.
The Radeon RX 5600 XT comes with a 6GB GDDR6 memory, at 12Mbps over a 192-bit bus. This move to a higher speed GDDR6 memory means the Radeon RX 5600 comes with a 288GBps memory bandwidth. The Radeon comes with a support for PCIe 4.0, just like all Navi GPUs. It has the latest display and media engines, also comes with a highly increased power efficiency. It also comes with a support for Radeon fancy features such as Radeon Anti-Lag, Radeon Boost, Radeon Image Sharpening. Also, according to AMD, there will be no reference edition of the RX 5600 XT. AMD stuck with its 50-watt maximum power ration for this, and it helped to increase the game clock to 1560MHz.
For the Sapphire Pulse Radeon 5600 XT, the faster BIOS released by AMD increases the total board power from 150W to 160W, and this helped the sapphire to increase the game clock up to 1615MHz and lift the memory speed up to 14Mbps from 12Mbps.
Although, if you are part of the early purchasers of the card, it will likely come with the slower BIOS. However, in the case that you purchased the first set of slower BIOS, you can get the new BIOS for free without wasting time. Details and instructions can be found on their website. Otherwise if that doesn't work you can consider selling your computer to us and buying one with newer BIOS.