Is Apple Magic Keyboard Worth It?
Apr 24, 2020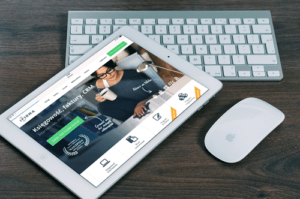 Is the apple magic keyboard worth it? Well, that depends on user preference, but there's nothing magical about the keyboard. Instead, the magical keyboard is a Bluetooth keyboard that works with a Lightning cable. The magic keyboard is compact, slim, and pleasant to type on. You can buy it at stores that sell Apple laptops and electronics.
Pros and Cons of the Apple Magic Keyboard
Pros
Highly compact device with full-sized keys and minimal footprint

Rechargeable battery

Automatic pair with the Mac through Bluetooth

Quiet Keys

Awesome size for travel

One month between charges

Works wirelessly or wired
Cons
Features of the Apple Magic Keyboard
The Apple Keyboard is a wireless keyboard that comes with a lightning cable to charge the keyboard from your Mac through a USB port. This is a double advantage to the user as it lets you use the keyboard while also charging its batteries.
The keyboard has a switch behind it that turns on/off the keyboard. The keyboard, which measures at 11 by 4.5 by 0.4 and weighs 0.5 pounds, is highly portable. Its frame is sleeker than its predecessor and possesses an affirmer key switch and rechargeable batteries.
Unfortunately, the keyboard is too narrow to have a standard numeric keypad. Still, you can see its function keys on the top row with its full-size directional keys. The keyboard has a matte aluminum finish that suits the MacBook Air 13-inch and 4K retina Display iMac 21.5-inch.
It has a white plastic bottom and has legs that stop it from sliding on a surface. The keyboard is thin because its production company doesn't design AA batteries anymore; instead, Apple uses an internal battery pack with a seal.
There is no tilt mechanism; neither does it have an adjustable arm, which gives users a flat orientation. If you're used to typing on a titled keyboard, this can make the keyboard uncomfortable due to its slim nature and sleek profile. This keyboard has no space for palm rest; therefore, you may have your hands on your work station the whole time you're working.
Performance
The keyboard has a tighter scissor mechanism that wiggles less than its predecessor. The keys are quiet but not as firm as its predecessor. The keyboard is better than a membrane keyboard, but it's not as comfortable as the long-throw mechanical switches on a Das keyboard.  The longer you type on this device, the heavier your hands get, and they probably hurt more.
Conclusion
I recommend that you give the Apple Magic keyboard a trial before you make the purchase. Because what may suit you may not suit the other person. If you're a fan of flat keyboards with quiet keys, this will suit you perfectly. This device is an improvement on its predecessor, especially with its Bluetooth pairing ability, rechargeable batteries, and the ability to use the keyboard wired.