Best iMac Pro For Everyday Home Use
Apr 22, 2020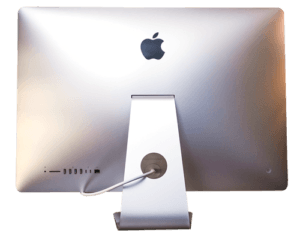 Apple has definitely designed an iMac for all kinds of use, and the ones for everyday home use are not left out. Everyday home use of an All-in-One computer includes word processing, photo editing, listening to music, and so on.
If you are willing to get an iMac for your home, then this guide is for you. I will be talking about the best and most affordable iMac that can handle basic tasks.
Apple has designed six different models of the iMac, and there happens to be variation in the specifications within those categories.
So for basic activities, you can consider getting an iMac Pro 2017 edition. Many features were considered before choosing the iMac Pro 2017 edition as a good fit for everyday use, which will be addressed as we move further on. Without further ado, let's get to see why the iMac Pro is a good fit for your home needs.
1. It is a desktop Mac, and it is best for someone who is not worried about being tied to the desk. Obviously, people that won't mind being tied to the desk are those that work from home.
Another good thing about getting an Apple iMac is that all your data is stored on your iCloud account for easy access whenever you need your files.
2. The Apple iMac Pro is designed with an excellent computing power combining a 5K display and a stellar screen design. It is one of the most powerful Mac designed so far with good speed and graphics benchmark, and most notably, it is beautiful to look at with the new space grey design.
If you are a creative such as the photo editors, music producers and the 3D modelers who love to work at home, then you should consider buying the 2017 iMac Pro because it has a 27-inch display with a 5120 x 2880 resolution, stereo speakers, and four microphones with a 3.5mm headphone jack for the music lovers. The iMac also features a totally redesigned heat system, which makes the iMac operate with slowing down or fan noise.
3. Lastly, the iMac Pro has a nice Magic keyboard and mouse for easy navigation. This is good news for writers. I can say you are in for a good experience with the iMac Pro because it has Magic keyboard and Numeric keypads which provides shortcuts for all the possible function such as increasing or decreasing the screen brightness or increasing the volume. The iMac also has a nice web-cam feature which can be used for face-time.
Finally, getting the iMac Pro for your everyday home use is a great choice to make because of the numerous features that it offers. However, your budget matters. If money isn't your problem, then it's worth buying. Apple will surely continue to sell iMac computers because there is great demand for them.