MacBook Air 2019 Review
Apr 20, 2020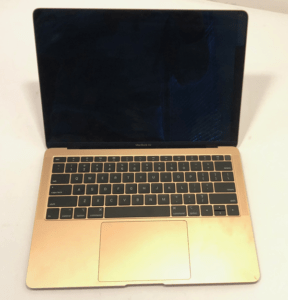 Apple has always lived up their expectation, and the MacBook Air 2019 is not an exemption. The MacBook Air is among the best selling laptops right now with so many impressive features. It has not just reclaimed the throne, but it also boasts of better features with more powerful specifications with an excellent stunning display. It is an excellent entry-level computer. Evident and useful changes have been made, talking about the display, performance, and even more affordable than the previous edition.
Let's get into the details of the MacBook Air 2019.
Pros
Stellar screen

Cheaper

Excellent design

Enhanced battery life
Cons
Insufficient storage space

Limited ports
Design
Apple will sell Macbook Air that still looks like 2018 edition. No evident changes have been made concerning the external design of the MacBook Air 2019. This can be a downside if you were expecting a substantial update. But it can be good news to you if you are a lover of the Macbook Air previous design. It feels so solid and durable because it is made with aluminum alloy, so you won't have to worry about the case bending or breaking.
It has fewer connectivity ports, which is a downside, but considering the slim design of the device, it is understandable. It has two Thunderbolt 3 ports placed on the left side, a 3.5mm headphone jack. You should consider getting an adaptor if you want better connectivity.
It has a sleek screen with a 13.3-inch true tone display. A Touch ID is also present, that can be used to log in to your MacBook air with your fingerprint or to make a purchase using the Apple pay. The Touchpad also has excellent precision and supports multiple finger gestures.
It also has a good 720p webcam camera which can be used for face time, it helps to take a clearer picture and enhance your video during face time.
Finally, on the design, the MacBook Air has a refined third-generation Butterfly keyboard. The 2018 edition of the MacBook Air came with the old butterfly keyboard with some issues and unresponsive keys. Apple has improved a lot on this year keyboard, which feels so good when you are typing with it.
Display
The Apple MacBook Air comes with a Truetone display, which adjusts the color temperature based on ambient lighting. With 1080p and 357 nits, you get a higher resolution screen. If you want a pleasant viewing experience, then you can opt for the Mac Book Air and enjoy an impressive color reproduction.
Performance
The MacBook Air has a Y series Intel Core i5- 8210Y CPU, which enhances its performance, making it not to lag when using it for your daily activities. Tasks such as video gaming, word processing, and graphic designing can be handled by the MacBook Air easily.
It has an 8GB RAM with a 256GB SSD that can generate a speed of 1,011 MBps on a Black Magic Disk Speed Test, which is fast but still not the fastest of the Apple products
The battery life of the MacBook Air is good enough. It can last for about 8hours 51 minutes before needing a recharge.
Final verdict
The MacBook Air 2019 is affordable and functional. It is perfect for office workers and remote workers. It's a significant upgrade from the 2017's edition, but if you have the 2018 edition, it's best to see what Apple has to offer in the future.