The Updated 16" MacBook Pro
Apr 15, 2020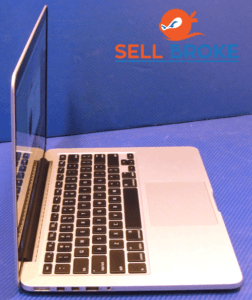 Many MacBook lovers are going to be very excited after reading this review on the 16-inch MacBook Pro. Because for the first time, Apple is finally listening to its customers and making the changes we've all be crying for the past 3 years.
The MacBook Pro 16 is more of a corrected version of the previous MacBook rather than a new laptop. The most significant difference between this model and the last one will be its screen size, display, thermals, and keyboard. It's also slightly heavier than the previous model at 4.3 pounds. Well, enough said, let's see what changes they've made to this new version that's making people excited. Apple as always plans to sell Macbook at premium price and make a great profit. Will customers buy in in these harsh times? We'll find out soon.
Pros
Scissors switch keys

Better keyboard layout

Improved thermals

High-quality speakers
Cons
Slow charging

No Wi-Fi 6

Fair webcam resolution
Design
The biggest and most significant change made to this design is its keyboard. But before we get to that, let's talk about other things.
This version comes in the space-grey color, which is pretty good, nothing fancy. It's a 16-inch laptop, which is only slightly larger than the previous 15-inch predecessor. It has four USB C ports, two on each side.
Now, when talking about the USB-C ports, we all know that recent MacBooks have had this as the only source of power supply. This has come with some advantages and disadvantages. Good news first, the USB-C charging allows you to be able to use your laptop in an airplane. Usually, high performing laptops today can't be charged using airplane power outlets because of the high wattage. However, in the MacBook's case, that is possible.
The downside to this feature is that it doesn't have fast-charging, and it had to lose several high-power demanding features to accommodate this power supply.
Its webcam is still a 720p display. Not excellent but still functional. The downside to the webcam is that for a premium device like this, it lacks the face ID feature. I would have expected better, but you'll just have to work with that.
Now, to the keyboard. Apple has made some notable changes to the keyboard of the MacBook Pro 16. It's ditched the annoying butterfly keyboard that has failed users' countless times and adopted the scissors switch keys. It feels way better and comfortable typing on these keys.
The layout was also changed. The ESC key was brought back, the power button is also a separate key from the fingerprint sensor, and the inverted-T arrow keys are back. This change in the layout made the travel much better.
Before I end the talk about its design, I'd love to add that it would have been great if an SD card slot had been added for creatives.
Performance
The MacBook Pro 16 comes with an 8 core Intel core i9 processor, which boosts the performance ratio on this laptop. This processor, combined with the AMD GPU, has made the laptop more high-performing and being able to handle video editing and some level of decent gaming.
The thermals have been fixed, and you can worry less about the overheating common to the predecessor. This is owing to the thicker build and larger exhaust vents.
This thicker body also allowed for a bigger battery, which added more battery life for everyday tasks. However, if you will be doing heavier tasks like video editing or gaming, the battery will still not do well. It's best to remain plugged when doing such activities.
The speakers are unarguably the best speakers on the market. You won't miss your headphones that much as the speaker fills the room with quality sound. I also like that it's not freakishly loud.
I don't know why but they didn't include the new Wi-Fi 6 in this model, which sucks. Overall, the performance is a significant boost from the 15-inch MacBook Pro.
Final Verdict
If you've taken a break from the MacBook Pro series, it's time to come back. The MacBook Pro is worth the price and is definitely a good upgrade.