How To Fix Windows Update Problem
Apr 12, 2020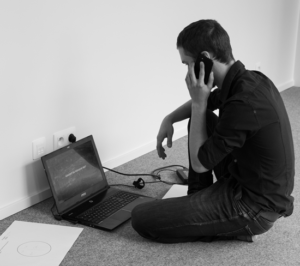 Operating system updates are important and can also be daunting if they don't work. Neglecting these updates can make some new functions inaccessible and also make the computer vulnerable to hacker attacks. Therefore, it is important to update your Windows but the update process can sometimes be problematic. If you are experiencing difficulties with your os update, do not hit the red button or sell your laptop yet. Blow are few ways to fix common problems that can arise from or during a windows update.
If the windows update is stuck:

Ensure that the update is stuck because an error in judgment can cause more problems for your pc. If you have confirmed it is stuck, it is advisable to give it time and wait until the process is over with

If the computer is taking too much time: The next line of action is to "turn it off and turn it on" again. What this does is that it allows windows to start again from the time before you started the update process. If the update lags or looks stuck you can press the power button down until it shuts down. Then restart the pc. This step is much of a gamble as the OS might encounter more troubles if the windows update was already in progress before the forced shut down or everything comes to normal and you have nothing more to worry about.

Run a troubleshoot of the windows update: Search for the troubleshoot settings and select windows update or if you are using the Windows 7 or 8 OS, go to the old control panel and search for troubleshooting then select fix problems with windows update. This troubleshooting exercise can help solve the update problem once and for all and it may require an internet connection.

Check the windows update and security function: Go to the settings and click on update and security, then click on the windows update. You should see notifications from windows if something is wrong with the update. You can proceed further to the advanced options and view your update history; here you can view the newly installed updates and uninstall them. Consider this some form of troubleshooting. You can then restart the updating process again.
Other possible lines of action are:
Restart window in safe mode

Access the system restore from the control panel and take a time travel to the past before the update.
Scan your pc for viruses: The windows update can and might actually have problems as a result of one or more viruses in your pc. Therefore, it is important to run a full scan using a trusted security software or the windows defender. If you discover a virus, you can remove it using a trusted antivirus. If your system is compromised then you move to the next option which is…
Reset your windows: This third-party means taking your system back to its factory properties without losing your personal files. Also, it is important to note that apps you installed on your windows, that is, third-party apps would be wiped meaning you would have to install them after the reset.