Dell Latitude 7212 Laptop Review
Apr 05, 2020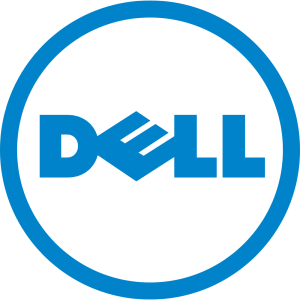 Dell Latitude 7212 is a rugged 2-in-1 laptop that is durable and has a great battery life while delivering an effervescent display. The 11.6-inch computer is classified a rugged tech, and this type of devices exist for the unexpectedly messy moments. It has the ability to survive a drop as high as 4-foot without getting as little as a scratch. It can also survive a drop into water and in extreme temperatures. However, the Dell Latitude 7212 is not only about its rugged nature, as it has a screen that comes with super brightness, has a good and nice keyboard, also comes with two batteries that can last you all-day. Imagine getting all these with such high level of durability. Although, it is not all sweet as it also has its little issues, such as the absence of multitouch gestures on its trackpad and a slightly vague gloss on its display. So read on before you decide to sell your laptop and get the new Dell machine.
Pros
It is highly durable

It can survive as high as a 4-foot drop and can survive for some period in water

It has an excellent battery life

It comes with a comfortable keyboard
Cons
It is quite expensive

It has a vague screen texture

Its trackpad doesn't support multitouch gestures
Design
Dell Latitude 7212 is a beast and this is evident in its design as it is made of strong materials and has bumpy corners along with its back panel that has such a solid finish. It is a 2-in-1 laptop that weighs in at 2.6 pounds on tablet mode, and up to 5 pounds when you add the kickstand, second battery and keyboard, which are all optional. It measures 1.7 inches in thickness with keyboard and 1.1 inches without keyboard. It has the majority of its ports on the right, covered by rubber flaps that protect them in case it falls into water or against dust. The Kesignton lock slot is on the left.  There is stylus pen seated on the top edge of the display. The stylus pen is bound to the laptop through an elastic cable. There is a fingerprint sensor, which is optional, on the top-left behind the tablet.
Display
The laptop comes with an 11.6-inch size screen, which is quite bright and colorful and matte. It has a Gorilla Glass which helps it survive in case of falls, and also offers good viewing angles. Although, it gives the images a vague texture. The touchscreen ability is accurate and responsive and the stylus pen works pretty well.
Performance
Latitude 7212 come with the Intel Core i5-7300U processor and 8GB RAM, which helps it to multitask well averagely. No stutter occurred when screen was split for different tasks. Its Intel HD Graphics integrated graphics chip means it can be used for a decent level of gaming. If you want a solid battery life, you need the second battery. it averages about 10 hours with bot batteries at full charge.
For users that need a highly durable laptop, especially engineers that take their laptops to construction sites, the new Latitude is the right choice. It has the power to survive falls that will affect normal tablets. The fuzzy look might be a turn off, but it also offers great sound, comfortable keyboard and a excellently bright display.