HP Omen X 2S Laptop Review
Apr 01, 2020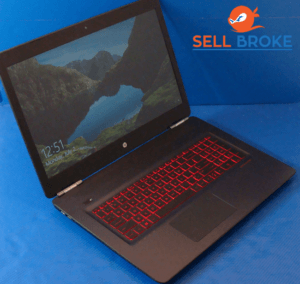 HP Omen X 2S is a unique laptop and has a lot of qualities you will like. From its solid build, to its Nvidia G-Sync support feature, its screens and its reasonable pricing, it is definitely one laptop you will like to own.  Its secondary screen which is in-built, makes it unique among the available gaming laptops. It can be viewed as an elite laptop, looking at its sleek look and refined features. It has a metal build and a RGB lighting. If you think it's right for your simply sell used laptop if you have one and get a new one. This review will help you decide so read on.
Pros
Comes at a reasonable price considering the level of hardware

It gives an excellent gaming performance

It has a unique second screen

It comes with an immaculate build quality

The display supports the Nvidia G-Sync feature

The speakers and webcam are quite good

The fan doesn't make much noise
Cons
Its battery life isn't top notch

The second screen seems small, even though its useful

Doesn't have a flash card reader
Design
The HP Omen X 2S can be regarded as an elite gaming laptop. This is obvious not only in its hardware but sleek design. Perhaps, the keyboard is the first feature you will notice on your first glance at the HP Omen X 2S. The keyboard shifts nearer towards you, an arrangement that is quite uncommon. The second screen is the other feature you would immediately notice on the HP Omen X 2S, the secondary screen is situated above the keyboard with a 6-inch size display. It has a touchpad located at the right side of the keyboard, making it uncomfortable for left-handed users.  For all the double screen design, the HP Omen X 2S size is trim. It weighs in at 5.3 pounds and has a size of 0.8 x 14.3 x 10.3 inches. The design is entirely metallic, which makes the chassis feel firm.  It doesn't bend nor fall apart when handles in ways it shouldn't be handled. It has the per-key RGB lit feature on its keyboard.
Display
The HP Omen X 2S has a primary screen that is 15.6-inch in size with a full HD resolution of 1920 x 1080 pixels and has a refresh rate of 144-Hz. The IPS panel has an anti-glare surface that helps to keep reflections down, it also has a wide viewing angle and good color balance. The 144-Hz refresh rate along with its Nvidia G-Sync feature helps to make the gaming experience as smooth as possible. The second screen has a look as if a smartphone was entrenched directly above the keyboard. It comes with a full HD, 1080p resolution and it has touchscreen abilities.
Performance
The HP Omen X 2S comes with 2.6GHz Core i7, 16GB RAM, and Nvidia's GeForce RTX 2080. This helps to produce a great gaming performance and you get everything running smoothly. It definitely delivers when it comes to performance.
The HP Omen X 2S0 is a great laptop both in performance and design. Although, the battery life can be underwhelming, as it is gives only about two hours at full charge. It is not the cheapest but it is reasonably priced for its level of hardware. The secondary screen is also great, although not perfect.