HP Envy 13t 2020 Review
Mar 26, 2020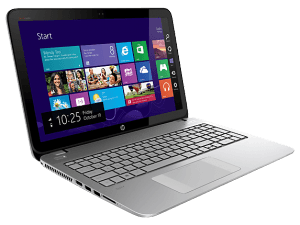 The HP Envy 13 is one of the best laptops that HP has on the marker. It is the perfect laptop that is sure to provide you with a great typing experience. Whether you are working for a newspaper or you are just a freelance writer working from home, the HP Envy 13t will give you an incredible experience all through.
The laptop is made for the 21st century as it has the latest technology that you can find around today. The PC comes with a great touch screen display that enables the users to have a great feel of his or her working experience. HP will sell laptop at $699.99 for base configuration.
It is lightweight like the older model, so you don't have to bother about carrying too much weight around all the time. Also, this PC comes with a powerful battery that can last as long as nine 9 hours plus, so you can sit and relax and do your job without the fear of running out of power.
Features
Apart from the fact that the HP Envy 13t has a beautiful design that makes it pleasing to the eyes, the PC has some great interior features that will make you enjoy every moment you spend on it.
The laptop comes with the 8th generation of Core i7-8550U and with a RAM size of about 8GB. It also comes with an SSD with a capacity of 256GB. With a system that has these excellent features, you are sure to carry out your daily job without fear of your PC slowing down. For example, you can open so many tabs on Mozilla Firefox or even on chrome while you are watching a video, and you are sure that your PC will not slow down at all.
With the SSD present in this PC, it makes the PC faster whenever you are copying files from one location to another. It is faster than any other PC that uses the traditional hard drive. Also, you should know that the design of the PC does no is not built for gaming, with a graphics board of Intel UHD 620 GPU; the PC can only play videos with high quality. Other things can require a good graphics board, but when it comes to gaming gear, you should check other HP laptops built for it.
Pros
The brand HP alone is not just any brand, but a brand known all over the world for their consistent production of quality laptops for different purposes and the HP Envy 13T is no exception.
It is very light

It has a touch screen that helps the user move around an object on the screen easily/

Also, it has excellent internal features, as mentioned earlier.
Cons
For a powerful brand like HP, it is quite difficult to fault their products. However, when it comes to the HP Envy 13T, the only fault you can find with the PC is when a gamer or a designer gets this PC and discovers that:
The internal feature does not support anything more than typing, research and playing of videos

Any other use of the PC could make it slow or even break down.