What is Clario?
Mar 18, 2020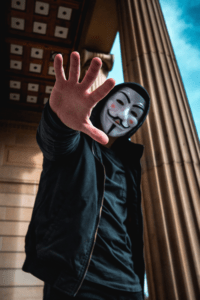 Clario is a newly established digital privacy and security company that announced on the 7th of January 2020 that it had a new approach to the cybercrime crisis. The company intends to fuse personalized features and human intelligence. Clario wants to do this with the use of aa security software solution that integrates human support with intelligent UX and powerful features.
According to the report by threat management firm RiskIQ, almost 2,000 people fall victim to cybercrime every 60 seconds. This means that the cybersecurity software industry has not been able to secure its customers effectively. Most cybersecurity software/applications are regarded as having interfaces that are too sophisticated for its users to understand and setup.
Clario's vision is to offer a powerful tool that is easy to use by anyone, regardless of if the user is advanced or still a beginner in the online world. The significant advantage that Clario brings to the table with its software is the fusing of human support with cutting edge software.
Clario software is a fully-featured and completely intuitive multiplatform app that delivers all the protection a user might need in one easy-to-use interface. Clario's software is integrated with hands-on 24/7 monitoring and inquiry from security experts. This method gives it a real-time protection system against digital threats such as spyware, ransomware, and more common malware. Clario software is also designed to protect its users against identity theft, data privacy breaches, and breaches of personal information.
Clario's simplified but yet powerful design makes it a very powerful cybersecurity system that is easily accessible to any user. Clario's software is powered by very powerful and sophisticated security providers like BitDefender and NordVPN that have been in the Cybersecurity business for a long time.
Regardless of the platform that Clario's software is used on, either on a laptop, a tablet, or a phone, the product works the same way and includes no feature that is not useful to the customer. The personal security dashboard of the software, for instance, is designed in such a way that the functions of the software are explained in plain English.
Clario's software is designed to be fully adaptable to its user's preference and personal security system. Clario can automate features that are required by the user frequently and also provided recommendations of what other features might interest the user.
The best and most unique aspect of Clario is the access that its customers have 24/7 to over 600 on-demand tech experts. With the use of Clario's in-app chat, a user of the software can have access to any of the on-demand tech experts for remote assistance, advice, and even service guarantee. Clario's on-demand tech expert can also be contacted by phone if that is more convenient to the user.
Clario's key features are:
·
Identity Protection
·
Financial Information Protection (Money)
·
Network Security
·
Browsing Protection
·
Data Security
·
Protection Across multiple devices
By choosing Clario, you will have access to security experts that can offer advice and help in any area of cybersecurity that you might need help with. Some of the services provided also include personal security risk checks and emergency support.