3 Best Convertible Gaming Laptops
Mar 10, 2020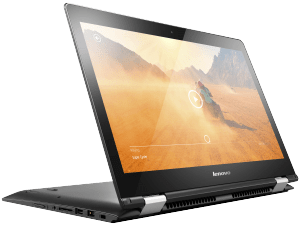 The rarity of convertible gaming laptops springs up a lot of questions all the time. The most common question of all is, why the scarcity?
Convertible laptops have a thin build, always light in weight, portable and easy to carry around, while having power efficiency. Gaming laptops on the other hand, are supposed to be the opposite of all the above-listed features.
However, laptop manufacturers have managed to sell laptops that are both, convertible and gaming oriented. Here, we present to you three of the best convertible gaming laptops you can find around. For clarity sake, a convertible gaming laptop is also known as, "2-in-1 gaming laptop, 2-in-1 gaming tablet 2-in-1 gaming detachable, gaming 2-in-1, tablet laptop and laptop tablet."
HP Spectre X360 15-Inch Convertible Gaming Laptop
The HP Spectre X360 is one of the most beautiful laptops in terms of looks when it comes to convertible gaming laptops. The build is high quality and it is aesthetically pleasing. The level of quality craftsmanship put into it is applaudable, and you it is always alluring for everyone who lays their eyes on it.
If you are looking for a laptop that refused to compromise on performance for looks, then the HP Spectre X 360 is for you. It comes with a 360 degrees hinges like every great convertible gaming laptop. This means it can operate in four different modes which includes the tablet mode.
The visuals are excellent as it comes with the powerful Nvidia GeForce GTX 1050 Ti graphics card and an almost borderless 15-inch UHD display. It has an 8th Generation six-core Intel Core i7 processor and comes in a variety of 8GB or 16GB RAM depending on your choice.
The HP Spectre X 360 is one of the best convertible gaming laptops as it provides an immaculate performance level without bargaining on looks.
Lenovo Flex 5
The Lenovo Flex 5 is about quality image and performance. The display presents a bright and vibrant color balance on a 15.5-inch screen. For lovers of movies that wants a good experience, they can get it from this laptop. It offers a high quality image resolution, and is great for HD movies. It brings out every detail of a 4K movie.
The hardware is also powerful, as it comes with an Intel dual-core Core i7 processor and a 16GB RAM. This level of hardware combination means it can comfortably handle a good amount of workload without slowing down.
However, the only thing that might seem like an issue is the battery life. It offers a battery life below average.
If you have no problem with the battery life, it is a great choice if you want to handle a good level of workload and have fun.
HP Spectre 360 13
This laptop successfully combined a good level of performance with lovely design and a nice display. Its chassis is eye-catching, as it gives it a premium look. It comes with a 13-3-inch, 1080 vibrant display. The power is great as it features a Core i7-8565U CPU, and this has the capacity to run heavy games.
The keyboard is fine-looking and easy to use. It is definitely one of the best convertible gaming laptops you can lay your hands on.