Dell XPS 13 2020. What's New
Feb 27, 2020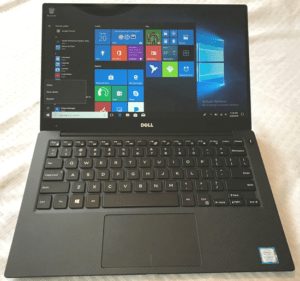 When it comes to innovations, you can always trust Dell to deliver. Dell is known to sell laptops that last. Over the years, they have built a name for themselves as one of the best companies when it comes to dishing out mouth-watering and ground-breaking computers. The Dell XPS 13 is a powerhouse and this was made possible by the great decisions made by Dell on the laptop.
At CES 2020, the company announced that it had removed the last bezel on its InfinityEdge display. Which makes it the first of its kind and means it is virtually borderless.
The Dell XPS 13 also came with lovely specs, which when combined with the new feature, makes it one of the best laptops you can find in the market.
Dell has made the laptop into several duplications, which includes a $1,199 Developer Edition that features the Ubuntu 18.04LTS. There is also a $999 base model of the laptop, which will come with a 10th Gen Intel Core i3 processor, a SSD of 256GB, 4GB of RAM and a 1920 x 1080 display, which is non-touch. It was also revealed that the system has the capacity to be configured with the integrated Intel Iris Plus GPU, 2TB storage and the 4K HDR touchscreen.
The Design
The Dell XPS 13 design doesn't look like it had undergone much changes when you take a first look at it. However, a further look into the design will reveal that there was a lot of small tweaks here and there that accumulated into something wholesome. It is made from anodized aluminum, and the interior comes in either woven glass fiber or carbon fiber. The notebook is 2% smaller than its predecessor, largely due to some smart engineering.
The keyboard is another feature that underwent little change. The maglev keyboard was substituted for rubber dome keycaps in the full-size island style keyboard.
The Display
The first thing to note here is that, Dell has extended edge to glorious edge in its InfinityEdge display. The remaining bezels now measure only 0.5 inches. This has helped to squeeze in a 13.4-inch screen into the 11-inch form factor. It has a new Gorilla Glass 6 panel that has a 16:10 aspect ratio and has a 25% brightness more than the old models.
Battery
The battery of the Dell XPS 13 is expected to last averagely between 8-12 hours depending on the type of activity.
A sleek design, smaller size and the tiniest bezels on its sides. The Dell XPS 13 Improved in little ways that resulted into a huge improvement for the laptop.