Apple Laptops with Student Discount
Feb 03, 2020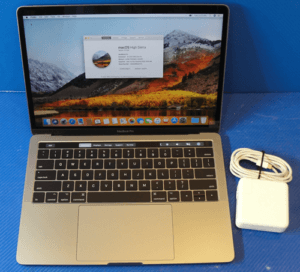 School itself is hard and quite expensive. The school fees, the accommodation fee and transportation fee (if you stay outside the campus) might take its toll on you. Having a laptop is important to a student in this current era, and that's another cost. This is why students look for discounted laptops to purchase for their use. A MacBook is great for every student, which is why discounts on them are sweet music to the ears.
This is why we have made a choice to bring you ways to own a MacBook using student discounts. Suddenly, owning a great laptop for school work doesn't have to cost the earth. Apple also offers discount on several accessories, as well as freebies that come with purchasing their products as a student.
Here comes another good news, Apple's student discount deals are quite flexible with its eligibility. As a student, whether you're in the University, or the college, you are eligible to participate in these deals. Additionally, if you're employed at these educational institutions, you can take part in these deals, although not to the extent at which students can take advantage of it. The discount percentage for staffs is quite lower than that given to the students.
Last year, Apple offered to sell MacBook laptops for students at great deals. It means if you buy a Mac, you are eligible for a great level of discount, as well as a free pair of Beats Studio3 headphones.
What makes it even more interesting is that all of Apple's current MacBooks are available for discount purchase. This means that either you want an affordable MacBook or the high-end models, you are likely to get a great discount on it.
Also, Apple has offered 20% off AppleCare+ device protection. This is a great deal, especially for owners of expensive and high-end Macs. If you want to make sure it gets free repair when it gets faulty or for a lesser fee, you have to take advantage of this deal.
Here are some laptops you can get students discount on the Apple website:
1.6GHz Dual-Core Processor with Turbo Boost up to 3.6GHz
128GB Storage
Touch ID
Price - $999 (price before discount was $1,099, you save $100)
13.3-inch Retina display1
Up to 4-core Intel Core i7 processor
Up to 16GB memory
Up to 2TB storage2
Up to 10 hours battery life3
Touch Bar and Touch ID
Backlit keyboard
Price - $1,199 (price before discount was $1,299, so you save $100)
You can get several other great deals on the Apple website
Here are the set of people eligible for Apple student/education discounts
The students, the teachers, parent of students and school board members
K-12 staff: Staffs of public or private K-12 schools are eligible for the discounts. Also, home-school teachers and school board members currently holding posts are eligible.
Higher Education staff and students: Staffs and students currently in higher education institutions are eligible. Also, students already accepted are eligible.
Higher Education Parents: Parents of students in higher education institutions are eligible to purchase for their children.