Dell XPS 13 2-in-1 7390
Jan 23, 2020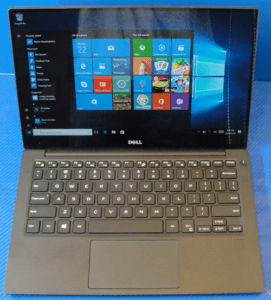 Strengths
Powerful performance with the 10th generation intel processor

Bright 16:10 display that doesn't disappoint

Battery life is in the double digits

Improved design
Weaknesses
It has both onboard storage and memory which makes it impossible to upgrade after purchase.

It does not include a pen

You need to pay more for the white version of this model.
Verdict
The DELL XPS 13 2-in-1 is an excellent machine that delivers well on performance, style and functionality. You might have to deal with a tightly spaced keyboard and buy the pen in order to get an all-around experience. In the end, this is a great laptop or tablet depending on how you decide to use it.
Scores
Design: 10/10
Performance: 9/10
Features: 8/10
Battery: 8/10
The former generation of the Dell XPS 13 2-in-1 that was released in 2017 was not exactly our favorite. It was severely overpriced and underpowered, and even with its small size and light mass, it still felt like a bulky hardware when compared with the other devices in this category.
The new upgraded and redesigned version of the Dell XPS 13 2-in-1 laptop is one of the best ultraportable laptops you can get right now. they have revamped its performance, redesigned its shell to give its user a more satisfying experience. However, this ultraportable laptop is still on the expensive side.
Specifications
CPU: 1.3GHz Intel Core i7-1065G7
Memory: 16GB LPDDR4 & SDRAM @ 3.733GHz
Display: 13.4-inch @ 1,920 X 1200 -pixel touch display
Graphics: Intel Iris Plus
Storage: 512GB PCIe SSD
Operating System: Windows 10 Home (64-bit architecture).
Price of tested model: $1,575
Performance
When it comes to the amount of power that this ultraportable laptop can deliver, I sincerely don't think it can get any better than the 10th generation Intel core I7 @ 1.3GHz. This is the latest generation of Intel's technology, and it delivers as such. To complement this performance is 16GB of RAM and 512GB of SSD storage. To make sure that your convertible laptop always delivers the best performance at all times, it was equipped with a dual-fan cooling system, and an internal vapor chamber. There is also a power-management software that gives you the option of letting your system run cool and quiet, or run at full speed to give you a full performance boost.
The Graphics type included is not a discrete graphics card, therefore, this is not a gaming or video editing beast, but you can still perform simple video editing tasks, and video editing too. Fortnight is still playable at high settings though.
The memory is soldered on so, you better get all the memory and storage you think you might need when you order for yours.
Design
There is an optional built-in fingerprint scanner that comes with the Dell XPS 13 2-in-1, and it works well the moment you perform the first system update on the ultraportable laptop. The laptop comes to life immediately you open the lid, even if you have powered the device down before.
The keyboard has a shallow travel but there is a pop sound that the MagLev switches give to it that makes it somewhat satisfying. The large glass touchpad that is run with the Windows precision driver is an absolute charm. It works so well.
Ports
This comes with two USB-C thunderbolt 3 type ports. This means you can also charge you laptop with any of the ports but you don't get any USB-type A port. However, included in the box is a type-C to type-A dongle, and the laptop also has a headphone jack, and a microSD card slot.