HP Spectre 13 X360 2020
Jan 14, 2020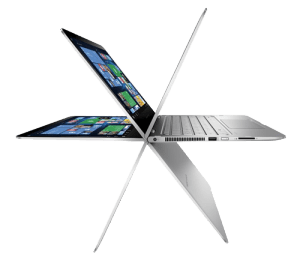 The beautiful HP Spectre x360 might be small, but it wields so much power. It is what you call small but mighty, and it comes with great performance. Its battery life is enviable, as it can last for almost a day. The HP Spectre x360 is tagged the best and brightest to come out of HP and it just got even better. It has about 90% screen to body ratio and has got huge power in the small body. The HP Spectre  13 x360 has come with more features that boost the already beautiful design that is pleasing to the eyes. HP's plan to sell laptops to more customers this year can be easily achieved with models like the new Spectre.
Features
The HP Spectre x360 comes with great features that differentiate it from the others. The Webcam switch on the side is great for your privacy and security. With the Webcam switch, you can be assured that you won't be hacked when you switch if off. You can dance naked in peace without fear. Another great feature of the HP Spectre x360 is the introduction of the mic mute button. Like the Webcam switch, it is also targeted towards better security and privacy. You can be assured of the safety of your conversations from hackers. All you have to do is mute your mic. The HP sure view privacy screen is another new feature that helps you keep your content secure from prying eyes. When amid prying eyes, all you need to do is press the F1 button and you are good.
Design and Display
The HP Spectre x360 is a thing of beauty, and it exudes elegance all over. HP has always churned out good looking laptops, but this one is on another level. Its great looking 90% screen to body ratio helps it look as awesome as it could be. It is built in an all-aluminum body that looks breath-taking from different angles while being precise and genuine with every angle and curve.  Its OLED panel is bright and colorful and easily glues your attention. Movie lovers will love what they see.
It is a lot thinner than the previous models and comes with a great keyboard. Behind the screen, there is an IR camera into the top bezel. This helps to limit the view of people in a video call with you, and also means the new HP Spectre x360 is compatible with Windows Hello facial login.
Its anti-reflective display helps to lessen reflections and amplify contrast, which enhances view-ability of the screen in any light anywhere. It also comes with an HP Display Control color calibration, which helps you choose color settings to enjoy better color accuracy when watching or editing videos.
Performance
The performance is one of the eye-catching qualities. You can work for almost a day with a fully charged battery. Twenty-two hours of solid battery life is no joke and is great to have. Its speed is guaranteed as it comes with the 10th generation Intel Core processors, you can edit photos and videos with optimal speed. It is great for content creators.  It has up to 16GB of lightning-fast LPDDR4X memory and up to 2TB PCIe SSD storage.
The HP Spectre 13 x360 is an elegantly looking laptop, and it guarantees performance.