Is iPhone 11 the best smartphone in the market?
Oct 07, 2019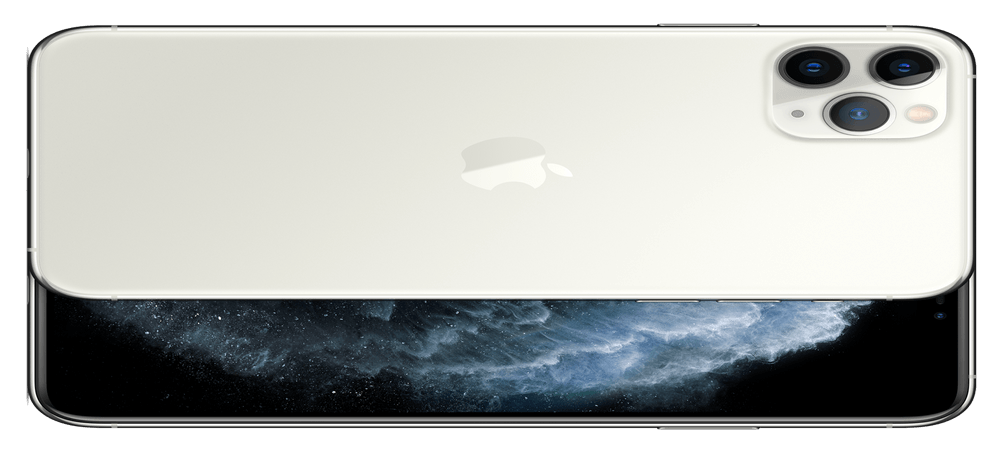 In the last decade, Apple has, without fail, released several amazing products and continues to sell iPhones with great success. Some have been really ingenious; others were not so much. iPhone 11 Pro Max, the best in the iPhone 11 series recently unveiled by Apple, is considered to be the best smartphone in the market.
The iPhone 11 Pro Max has bolted past the android competition to become undoubtedly the best camera phone, the phone with the fastest processor, it has a very durable design, a 6.5 inch OLED display, and these are just to name a few of its features.
Features of iPhone 11 Pro Max
Excellent camera quality
 You can't argue that cameras are important requirements for any smartphone and iPhone 11 gives you three top of the line rear cameras. Apple's chief market officer, Phil Schiller, said that the addition of Pro in the name was precisely because of how good iPhone 11 Pro Max cameras are.
iPhone 11 Pro Max is made up of three 12-megapixel cameras that have telephoto lenses that allow for 2x zoom, an ultra-wide angle camera for landscape photos.
iPhones have always kept a high standard, especially for their cameras, and iPhone 11 Pro Max is no exception. Its camera still does an amazing job of capturing colors and little details even when zoomed in.
It also has night mode AI to help brighten pictures taken in the night.
Cameras aren't all about photos, videos do matter too, and Apple didn't forget that. iPhone 11 Pro Max has a powerful A13 Bionic chip that allows it shoot 4K video quality at 60 frames per second.
CPU
iPhone 11 Pro Max uses an A 13 Bionic CPU, which is the fastest around.
Improved battery life
Many iPhone users complain about battery life, and earlier versions of iPhones like XS Max, were significant improvements, but iPhone 11 Pro Max knocked the ball out of the park. In testing, apple said that iPhone 11 Pro Max was able to run 40.5 hours, which is an improvement compared to XS Max which lasted 29.5 hours, giving users a lot more usage time without the need to recharge.
Faster charging
Apple, with its iPhone 18W charging brick and lightning speed cable, claims that iPhone 11 Pro Max can get about 50% charge in just 30 minutes when using this setup.
Durability
It may sound confusing considering that iPhone Pro Max is covered with glass in front and behind. Apple is running a campaign highlighting just how sturdy the corning glass on iPhone is. A few drop tests have proven that indeed the glass used is better and more durable than ever. It is also water-resistant up to 4 meters for 30 minutes.
Cons
One of the significant disadvantages of using an iPhone 11 Max Pro is its small storage. iPhone 11 Max Pro comes with 64GB inbuilt storage, which is a lot lower compared to previous iPhones and other phones.
Overall, consumers rating rated the iPhone 11 Pro Max as the best smartphone with a score of 95 followed by the iPhone 11 pro at 92. The top 5 rated phones by consumers are as follows
iPhone 11 Pro Max

Samsung Galaxy S10+

iPhone 11 Pro

iPhone XS Max

Samsung Galaxy S10