Best Selling Gaming Laptops in 2019
Jul 16, 2019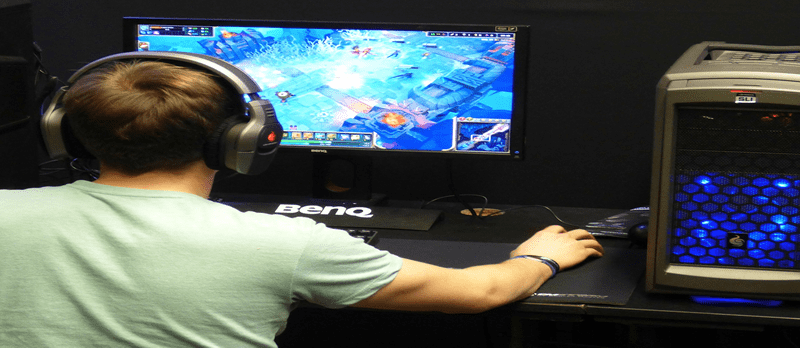 Today we're looking at amazon and other websites that sell laptops to see what's the hottest buy right now in 2019. In the current world of gaming, it's all about speed and graphics qualities, then we talk about battery life, aesthetics, and portability.
Owning a high-performance gaming system today is quite
expensive, but there is no doubt that you'll be getting exactly what you paid
for in terms of performance.
With the introduction of new AMD's Ryzen and Intel's Core i9 processors and GTX 2070/2080 graphics card, there are many new things to expect in new gaming laptops this year and in the near future.
A gaming laptop is not your usual PC so there are certain things you should look out for when in search of this type of gadget. Here are a few things you should look out for before handing your money over to the dealer.
What
should you look for in a gaming laptop 2019?
The first thing you should look at is the GPU or better said the graphics card. To play the best games on the planet right now, your laptop has to have a GTX 1060 at least. This will enable it to run graphically demanding games smoothly without having to alter many settings.
Second on the list is a fast processor, preferably an 8th
gen core i5 or i7 at least.
Storage space is also important. Large games of over 100GB
will take up much space, especially if you won't be deleting them. Ensure you
buy a system with a 256/512 SSD and a 1TB HDD to have sufficient storage space.
A high-resolution screen is also needed, to enjoy the best
gaming experience look for laptops with a full HD or 4K screen.
Most gaming laptops aren't portable, so that's the last
feature you should look out for.
Features
CPU: 2.2GHz Intel Core i7-8750H 4.1GHz with
Turbo Boost
Graphics: Nvidia GeForce GTX 1070 (8GB GDDR5 VRAM; Max-Q
RAM: 16GB DDR4
Screen: 15.6-inch FHD (1,920 x 1,080) matte display (144Hz; IPS;
100% sRGB)
Storage: 512GB
The most portable high end and high-performance gaming
laptop on our list is the Razer Blade 15. It portable and sleek design, 6 hours
battery life and dual storage features make it stand out in the gaming market.
The disadvantage is its dim display, overheating, and low
audio.
Features
CPU: Intel
Core i7/Core i9
GPU: Nvidia RTX 2070/2080
RAM: 8GB/16GB/32GB/64GB
Storage: 256GB/512GB
SSD
Display: 17.3-inch
display (1080p, G-Sync)
The Alienware Area 51m is Dell's most powerful gaming
laptop, built to play any game you can think of currently.
It's super-fast and has the best graphics quality, the only
downside is its bulk and expensive.
Features
CPU: Intel
Core i7-8750H 2.20GHz
Graphics: Nvidia
GeForce RTX 2080 Max-Q Design 8GB GDDR6
RAM: 32GB
DDR4
Screen: 17.3"
FHD, 1920x1080, 144Hz
Storage: 2
SSD slots
The GS65 is a fantastic laptop with a sleek design and
portable build. It has all the necessary features to run any game, and its
per-key backlighting is beautiful.
Its shortcoming is its 512GB storage space which is small to
contain a collection of big games.
Features
CPU: Intel
Core i7
Graphics: Nvidia
GeForce RTX 2080 Max-Q, and 8GB GDDR6
RAM: 24GB
DDR4
Screen: 17.3-inch,
Full HD 1920X1080
Storage: 1TB
SSD
The attractive ZEPHYRUS GX701 is one of the most portable
gaming laptops you can get in the market. It offers a great display, latest
gaming features, and sleek design.
The downside is its short battery life, and its keyboard
takes a while to adapt to.
Features
CPU: Intel
Core i7 2.20GHz
Graphics: Nvidia
GeForce RTX 2060 6GB GDDR6
RAM: 16GB
DDR4
Screen: 15.6-inch
1920X1080
Storage: 512GB
SSD
The Triton 500 is for those who seek portability, ultra-fast
speed, and high-end laptop without having to spend $2000. It is equipped with
the latest RTX 2080 Max-Q graphics for intense gaming and a slim design to sum
it up.
Its downside is dim display, extra loud vents,
and low audio.