How to properly recycle your old laptop
Jun 18, 2019
The majority of today's global population owns either a smartphone, laptop, game console, or several other gadgets. Every electronic device has a limited life span, thanks to continuous technology and IT development. Most of these gadgets become outdated in five years and some in ten years max. When this happens, they become e-waste and should be appropriately disposed of.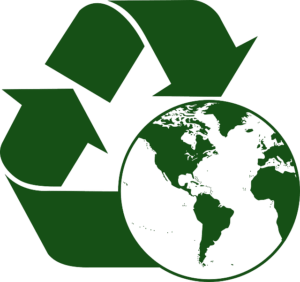 In 2016, it was discovered that in a United Nations study that 44.7 million e-wastes were disposed, but only 20 percent of this waste was disposed correctly. This statistic alone shows the dangerous amount of unrecycled e-waste improperly disposed into the environment each year.
The safest thing to do when you want to get rid of your old laptop or electronic gadget is to recycle it. Before doing that, there are a few important things you must do to ensure all your personal information is secured.
Things to do before recycling your old laptop
Back-up all your information
Getting a new laptop doesn't mean you have to lose your important files. Ensure you save all your relevant documents and files in an external hard drive or the cloud.
Reset the system's factory setting
After backing up your important files and documents, restore the factory setting of your laptop to clear all traces of your personal information. Doing this will keep all your data secured from any third-party access.
Data-shredding
Data can still be restored by a recycling company even after a factory reset is done. It is advisable to use data-shredding software to permanently and securely get rid of all your data.
Removing your hard drive
To skip all these processes, you can remove your hard disk. This saves you the stress of backing up your files and going through the previous steps.
Steps to take to recycle your laptop properly
Usually, retailers are obliged to help you dispose of your old electronics for free when you purchase a new product or offer an alternative recycling option for you. In case you aren't able to get it disposed of this way, here are a few good ways to ensure your outdated device is being properly recycled.
Take it to a local recycler
Numerous nonprofit local organizations will help you recycle your old laptop for free. You can search the internet to find the nearest local recycler in your area.
Donate it
You can also donate your old laptop and other gadgets to a charity organization who refurbish these devices and send it to developing countries. Ensure you get a receipt for this so you can deduct it from your next tax return.
Examples of such charities include; Dell reconnect (they accept all laptop brands, including computer accessories) and Americancellphonedrive.org (they take all mobile phones, refurbish and resell them).
Take it to a tech company
To give you full assurance that your device will be properly recycled, you can take it to a tech manufacturer or retail company. Many tech manufacturers offer recycling plans to the public. These plans are usually a means to compensate the user and also recycle old electronics. Check your product's company website to see if such plans are available.
Properly disposing your gadgets is important in order to prevent e-waste pollution. Keep your environment clean and safe today by putting away your outdated devices the right way.