Best Drones to Buy in 2019
Jun 17, 2019
Drones have improved a lot since their inception and these days you can buy a really good drone at a great price. Moreover, the gap between the professional level drone and amateur drones is not very great and you can buy a good drone and use it for professional purposes as well as taking some good shots for your YouTube Channel. In this guide, we will share the best drones which you can buy in 2019. Let's get started.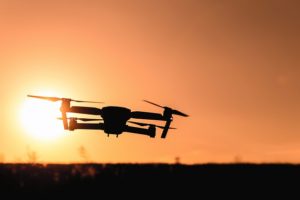 The Best Drones you can buy in 2019
These are the Best Drones you can buy in 2019. All of these drones are equally good but some have unique features such as zoom or easy portability etc. You can pick the one which best suits your needs.
The DJI Mavic Air was launched last year and it got very popular due to the fact that it has really small size and it weighs less than a pound so you can easily carry it around. Now when it comes to its usability, it is used by many YouTubers, travel vloggers and enthusiasts. Another major highlight of Mavic Air is that it can shoot in the 4K video from the 3-axis camera system. Like other DJI drones like Spark, the Mavic Air can also be controlled with palm gestures or you can use a mobile phone to control it. There is also a remote control which offers the range of 4km. It has a battery life of 21 minutes which is definitely not great but considering its size and targeted Audience, it is perfect. However, you can get the extra battery packs by opting for Fly More Combo Pack.
Pros
•4K Video Support
•Portable
•Affordable ($799)
•Can shoot HDR and Panoramic Stills
•Mavic Air is best for enthusiasts, beginners and it can work for professionals as well with Fly More Combo Pack.
Cons
•Battery Life is not great
DJI Mavic 2 Pro
DJI Mavic Pro is arguably one of the best drones out there and it is also the very first DJI drone to feature the Hasselblad camera. It means you will get a top-notch picture and video performance. As the name suggests, DJI Mavic 2 Pro is for the professionals and it comes with all features which you can possibly need. This great drone can shoot 4k footage with 30 Fps and can capture 20 Megapixel still images. There is also an adjustable aperture which allows you to take great photos in tricky lighting conditions.
DJI Mavic 2 Pro also comes with smart features such ActiveTrack which allow you to lock onto subjects and track them. The battery life of DJI Mavic 2 Pro is also significantly better, you can get 31 minutes flying time with a single charge and you can extend it by opting the Fly More Combo Back. It also comes with a very reliable transmission connection and you can use the app to connect your smartphone with the drone. It can deliver a crisp HD feed from a drone from the distance of up to 500m.
If you are more into video than photography then you can also go for Mavic 2 Zoom which has very similar features to Mavic 2 Pro but it comes with 2x optical zoom with a 35mm format which is equivalent to the focal length of 24-48mm. Mavic 2 Zoom is available for $1149.
Pros
• Hasselblad Camera
• Great Video and Image Quality
• Long Battery Life
• Very Reliable
• Portable
Cons
•Little heavier as compared to Mavic Air
•Little expensive ($1449)
When it comes to drones, DJI is the King and very few drones can challenge the supremacy of DJI's squadron. Parrot ANAFI is a really good drone which is little cheaper than DJI Mavic Air and it is almost as good as the DJI Mavic Air. ANAFI is also considerably lighter than Mavic Air, as it is only 320g. Moreover, it has a compact design, you can fold it and slip into any bag.
There is also a new Parrot FreeFlight 6 app which is available for both Android and iOS Platforms. The app is well designed and easy to use. The only letdown of this app is that it doesn't come with much options for camera, flight or gimble as the DJI Go 4 app. However, it is perfect for beginners. The Parrot ANAFI has the flying time of 25 minutes, 4 minutes more than its competitor, DJI Mavic Air. However, it takes almost 1 hour to charge the battery so you might want to get the extra battery.
Overall, the Video and Photo Quality of the Parrot ANAFI is also good. It doesn't offer as high frame rate as its competitors but still, it is respectable and its Sont CMOS sensor produces very good, sharp and detail video and stills. Moreover, its camera also supports the HDR shooting as well as Adobe DNG/RAW formats. Now let's come to the drawbacks, the biggest drawback of ANAFI is that it doesn't come with obstacle avoidance tech which means your drone will be crashing a lot which can be a deal breaker for few people. Parrot ANAFI is most suitable for enthusiasts, travel Vloggers but it is not for professionals.
Pros
•4K Video and 21 Mega Pixels Images
•Compact Design
•Stable Flyer
•Good Camera Zoom
•Affordable
Cons
•Slow Battery Charging
•No Obstacle Avoidance Tech
Which Drone is Best for you?
When it comes to drones the first thing you should consider is how you will be using your drone. If you have high and want to use the drone for casual use then DJI Mavic Air or Parrot ANAFI are two of the best options for you. If you want to use your drone for professional purposes then DJI Mavic 2 Pro and DJI Mavic Zoom are two best options. You can also use DJI Mavic Air for professional use if you opt for Fly More Combo pack. Overall, you can't go wrong with any of these drones as all of them are really good and now all you have to figure out how you want to use your drone and options are available for you. If you have any questions, please do let us know in the comment section below. Also you can sell your drone to use whether is good or broken.