Feature of Gaming Laptops
Jun 12, 2019
Are you looking for a great gaming laptop that can provide you the ability to keep playing, even when not at home?
The problem with today's gaming desktops is that most are powerful but not easy to transport, and need to remain at home. Finally, gaming laptops are becoming powerful enough to keep up with today's high graphics and processor utilization that game developers require for their games. Gaming laptops today can incorporate high frame rates at high resolution with no lag. In this article, we will focus on the laptops that are making it in today's world of laptop gaming.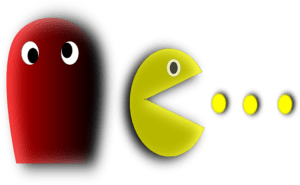 Feature of gaming laptops
Gaming laptops are finally becoming a great alternative to a desktop or even building your own powerful gaming PC. Computer manufacturers are now building them thinner and lighter as rapidly as possible. This lightweight but powerful model is finally satisfying the needs of gamers everywhere. Laptops for gamers are now incorporating Intel i7 processors with powerful graphics cards such as Nvidia Geforce GTX 10 and 20 series. This powerful yet lightweight hardware is what is making thin gaming laptops possible. Not even a few years ago, these devices were able to keep up with the demands of AAA games.
One of today's top gaming PCs is the MSI GT75 Titan. As of today, it is unrivaled in many aspects in what it can do. This intense PC uses an 8th Generation Intel Core i9. When it comes to graphics it doesn't let anyone down with the top of the line Nvidia GeForce GTX 2070 or 2080 8GB GDDR6. Ram up to 32GB, 17.4-inch FHD or UHD screen and 1TB storage.
The one thing this PC is lacking is a small frame. Though when it comes to comparison to your desktop PC, it is more than transportable. When thinking of size this thing compares to older style laptops that were bulky with some weight but still did the job.
If you are looking for something that would be considered a budget PC but still does the job, we have you covered as well. A budget gaming laptop performs will be around $1,000 - $1,500. The Asus ROG Zephyrus G GA502 has what you are looking for when it comes to affordable yet usable for gaming. This PC encases a powerful AMD Ryzen 7 3750H CPU. When it comes to graphics it doesn't let anyone down with a Nvidia GTX 2060 Ti. It also encompasses 16GB of RAM. Though, only bolstering 512GB of storage, this isn't too big of a deal for most gamers. One of the top features of this laptop is the 7 hours advertised battery life. This should be noted that battery life depends on the heaviness of use and the intensity of your game requirements.
All in all, the gaming laptop world is changing so quickly. Machines used to be known as bulky, expensive, and battery life not lasting as long as the gamer would like for the cost. The technology is evolving each year from processors to memory and is finally starting to outpace the game developers. In coming years expect to see even thinner and more powerful gaming PCs. This will negate the need for cost-aware gamers to build all of their desktop gaming PCs at home.