Apple doesn't always appear to have the phrase "budget-friendly" in mind when they release new computers. The newly announced Mac Pro desktop starts at around $6000 and can quickly run into the tens of thousands of dollars with upgrades. Even their laptops can be budget killers. Add a few options to the top-of-the line 15" MacBook Pro, and you can easily pass a $5000 price tag. People on limited budgets may find more options with Windows-based PCs or even affordable Chromebook models. However, some prefer the Apple ecosystem or have a specific need for Mac-based software. So, what is available in 2019 for those with a limited budget and the desire or need for an Apple laptop?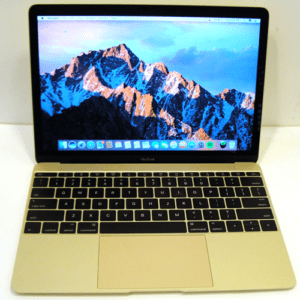 The Very Cheapest: The MacBook Air
Currently, the very cheapest entry into the world of new Apple laptops is the MacBook Air. If you aren't insistent on having the very latest model, Apple is still selling last year's model for under $1000. Granted you are getting a 5th-generation Intel i5 processor instead of the 8th generation found in the latest model, but for lighter tasks, the Air is still pretty quick. For the $999 price tag, you are also limited to a 128GB SSD drive and 8GB of memory. However, if you are not a power user and you need a brand new Apple laptop for the lowest cost possible, this is a powerful machine for the price. If you need to have the very latest, you can get the 2019 version of the MacBook Air starting at just under $1200. The extra $200 gets you the 8th-generation i5 processor and a Retina display.
The Best Bang for Your Book: The 13" MacBook Pro
If you are willing to spend just $100 more, you can move up to Macbook Pro. For the money, you get a much faster processor. It is still an i5, but it clocks in at 2.3GHz compared to the Air's 1.6. The rest of the specs are nearly identical. Interestingly, the upgrade to the MacBook Pro does come with another cost. While the latest model MacBook Air comes with Touch ID, the base model MacBook Pro does not. That is only available on the MacBook Pros with the Touch Bar.
Want to Save More?
Unfortunately for many, even these base model prices are a bit out of reach. Fortunately, there are still some ways to get your hands on a Mac laptop. First, check out the certified refurbished inventory on Apple's Website. It is not uncommon to see MacBooks, MacBook Airs, and even MacBook Pros well below $1000. Also, remember, you can add AppleCare+ to any machine, meaning Apple can cover your refurbished model for the same amount of time as a brand new machine.
Another way to save some money is to check out some online Certified Apple Resellers. Occasionally, after Apple phases out a previous year's model, they will have leftover inventory at serious discounts. Again, these are eligible for AppleCare+. So, while you may be buying an older model, it will be covered for the same amount of time.