Five Essential Laptop Buying Tips
May 31, 2019
Laptops today are important in the lives of many people. But when buying one, what are the essential things you need to consider? Whether your new laptop will be for work or for play, there are important considerations to make when buying a new laptop.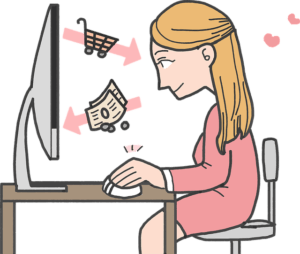 1) What operating system do I want?
Mac, Windows, or Chrome OS, but maybe even something else entirely. These are just some of the main options available on the market today. Determining which is right for you may not necessarily be easy, but it is an important consideration to make when buying and ultimately comes down to personal preference.
2. Do I want a 2-in-1 or hybrid laptop?
The market has seen a rise in "2-in-1 laptops," or laptop devices that can switch between traditional and tablet modes with either detachable screens or flexible hinges that allow the user to change modes. Each has important functionality considerations and can greatly change the user experience. But, if you don't see the need to use your laptop as a tablet, a traditional setup might still be best for you.
3. What screen size is best for me?
Laptop displays come in different sizes, most commonly in 13-inch, 15-inch, and 17-inch versions as measured diagonally. Before buying, make sure to consider how much "screen real estate" you need. Are you concerned about the weight of your laptop? Your ability to split screens? You will need to figure out your sizing preferences before buying. Most commonly, buyer's find going to a local electronics store to see different sizes in-person is helpful.
4. What technical specifications should my computer have?
Perhaps the most important consideration to make is how much technical hardware you need. Doing so requires understanding what you plan to use the computer for. Are you a student just looking to run a web browser and word processor? Are you looking for gaming laptop to stream the latest high-end multiplayer game? A graphics and design artist looking to do three-dimensional modeling? For each, the technical specifications required vary drastically. Do some research to understand your technical needs so you can choose a laptop with the processor, hard drive, RAM and graphics chip to support them.
5. How much battery life do I need?
If you're buying a large laptop to keep at home, right next to an outlet in your office, you don't have to worry about battery life. However, if you plan to use the laptop on the go or remotely, most people find that they want at least 7 hours of battery life before its time to look for the charger. Computers offering 8+ hours of battery life are ideal, but it is important to assess your needs before you consider upgrading to a model with longer battery life. Consult third-party test results, or user reviews, for the most accurate measurements of battery life as simulated under real-world conditions.
Buying a laptop can be overwhelming, but it doesn't have to be. The key is understanding your unique needs and buying preferences, and then using those factors and findings to guide you in the buying process. Considerations regarding design, value, technical specifications, battery life, and other criteria are important. Given how vast the laptop market is, the solution best for you is likely just around the corner.