Which Smartphone Should I Buy? Answered in 2019.
May 28, 2019
There are tons of phones on the market today, each with their own pros and cons. Because of the difficulty of mass manufacturing smartphones, most of the phones on this list will be from the big brands.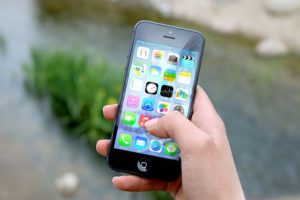 The things that will be judged on this list are:
Size

Thickness

Performance

Operating System

Price

Camera
Best All-Around Smartphone: iPhone X/XS
Apple, in itself, is controversial, but you can't deny they make a fabulous smartphone. The iPhone X has it all: great performance, great camera, and a really fantastic and easy-to-use operating system. iOS is what separates iPhones from its competitors because it's just so good. And, if you're willing to take the risk, you can circumvent Apple's constraints by jailbreaking. Although, all pros come with cons because the new iPhone sells at $1000, an extremely hefty price tag even today.
Best Camera: Huawei P30 Pro
The quality of smartphone cameras these days is unreal. In fact, they're nearly approaching the quality of DSLRs, and the Huawei P30 Pro brings us one step closer. It's no wonder the camera is so good, Huawei is collaborating with Leica, a company known for engineering high-end DSLR and film cameras. The phone itself is quite good, but its screen is lacking, at 1080p.
Samsung absolutely killed it this year with the S10 plus. It does everything right. As always, the screen is gorgeous. A 6.4-inch QHD+ AMOLED screen has the deepest blacks, and a vibrant, sharp picture. The S10 is really fast, featuring a Snapdragon 855 and an astonishing 8GB
of RAM. This phone is undebatably the best Android smartphone on the market right now.
Oneplus has come out of nowhere in the smartphone industry, and now sets the bar for budget smartphones. Everything in this screams "flagship", the elegant and durable chassis, a Snapdragon 845 and up to 8GB of RAM are normally exclusive to phones > $800. Shockingly, the Oneplus 6T only costs $500.
Best Design: Oneplus 7
Though it's unreleased, this phone deserves a spot on this list because it's so aesthetically pleasing. There's no notch, no bevel, no nothing. Pure uninterrupted screen. The camera pops-up from the top of the phone, which is a very practical way to eliminate bezels without introducing a notch. As always, the specs are great. Top end CPU, a massive battery, and a 48-megapixel camera, my god.
Phones are improving so quickly, it's like every time you get one phone, they announce a better one the next second. But, most of these changes, in reality, are microscopic, so don't buy into the hype. Learn how to keep your older phone running as long as possible.