Computer News: Mozilla Muzzles Firefox, iMac Gets An Update, And More
Apr 23, 2019
Since our last update, there have been many exciting developments in the world of computer hardware and software. From user-friendly updates to classic web browsers to the announcement of a new game streaming service that will reportedly be capable of running on any computer through Google's Chrome browser, the past few weeks have certainly been eventful.
Without further delay, let's jump into our roundup of the most significant developments in computer technology over the past couple of weeks.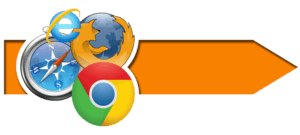 Mozilla Muzzles Firefox's Auto-Play Audio
It's safe to say that nobody enjoys the startling feeling that comes with loud audio blaring out of your computer speakers due to an expected video auto-playing on a website. Thankfully, the team at Mozilla behind the ever-popular Firefox browser has recognized this common frustration and is doing something to help put it to an end. With a new software update to Firefox, users will be able to opt out of having their video content auto-play, in addition to deciding whether or not videos can play automatically on mute. While this isn't a huge leap forward in terms of technology, we can all certainly appreciate one of the better-known web browsers working to become more user-friendly.
Apple's iMac Gets A Hardware Update
While it was much overdue, Apple announced with little fanfare that their iMac computers will be getting a hardware update with a recent press release. This means that die-hard Apple fans will now enjoy the opportunity to upgrade the CPU and GPU modules on their next iMac devices. Notable upgrade options include the latest Intel CPUs with up to 8-Core i9 processors, a brand new Radeon Vega graphics card option, and the ability to max out RAM at 64 GB. While these aren't ground-breaking upgrades, we are confident that they will be more than enough to keep those who rely on their iMac for video editing, graphic design, or other hardware intensive tasks satisfied.
Google Announces Stadia, A Game Streaming Service On The Chrome Browser
Could Google be making a play to get involved in the game streaming market? Less than two weeks ago, Google unexpectedly unveiled Stadia, its own streaming game platform, with the hope of being able to shake up the $140 billion video game industry in mind. According to Google, users will be able to use Stadia to stream high-quality games on even low-spec devices, ranging from laptops and TVs to smartphones and even Chromebooks.
The idea is to allow consumers, regardless of whichever device they may be using, to enjoy triple-A game titles without having to pay for the expensive game consoles typically associated with such experienced. This fact is underlined by Google's claim that Stadia will be capable of running on "any screen type," although we have yet to see if this claim is really valid. We have yet to hear anything as far as pricing goes, but expect for this service to be similarly priced to other streaming game service competitors.