Most of us look with envy on the newest, top of the line laptops. I mean who wouldn't like a shiny new Asus ROG Zephyrus S GX701 or a fully loaded new MacBook Pro? As lovely as it would be to have the latest high-speed processor, ground-breaking graphics, and enough memory and storage for any application we can imagine, our budget doesn't always match our dreams.
Most of us can get by with far less, but how much less? Spending too little on a laptop can lead to serious disappointment. We may end up with a machine that can't handle the tasks we need on a daily basis. And, even if it is good enough right away, after a few software updates, it may only be useful as a paperweight.
So what do you do when you are short on cash and still need a machine that will give you a couple of years of reliable service? Here are a few quality budget laptops that might do the trick.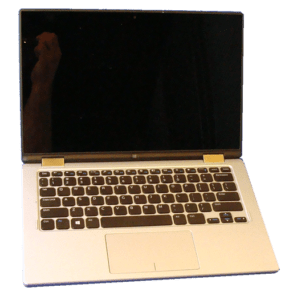 Asus VivoBook F510UA — Around $500
You can save some money by purchasing a machine that runs only Chrome OS, but this is an actual Windows 10 machine. While it is not a top performer, it does feature a 1.6 GHz Intel Core i5, 8GB of RAM and a 1TB Mechanical Hard Drive. It also looks and feels like a serious laptop. As long as you don't need blazing speed, this budget laptop might do the trick.
Dell Inspiron 11 3000 — Around $300
If you want Dell quality in a Windows 10 laptop, this Inspiron 11 is about as cheap as you can get. With the low price comes equally anemic specs. With a dual-core AMD processor, 4GB of RAM, and 32GB of flash storage, this might be a good choice for the occasional road trip but probably won't cut it as a primary machine for most users. However, you can sometimes find these on sale for under $200 making it tempting for budget shoppers.
Lenovo Flex 11 (2018) — Around $300
If price and flexibility are your primary concerns, this offering from Lenovo gives you the convenience of a 2-in-1 at a rock-bottom price. With the low cost, you shouldn't expect too much in the performance department. Running a dual-core 1.1GHz Intel Celeron N4000, the Flex 11 comes with 2GB of Ram and a tiny 64GB of flash memory. Fortunately, despite its plastic chassis, it is well built and doesn't feel like a $300 2-in-1. If you can get by without the speed, power, and storage of the more expensive options, this is one of the best prices you can find a tablet and laptop combo.
Are these Machines the Right Fit for You?
Are any of these laptops the right choice for you? These budget machines are solidly built and can likely handle your daily use. But if performance and storage are essential to you, you might find a need to replace these machines with something more robust quickly. However, if you can get by with limited performance storage, you need an extra portable unit, or your bank account is tapped, and you need a machine right now, it is good to know that there are some cheap options available.