Are you sick and tired of your old laptop? Do you want a better gaming experience? Are you tired of the slow responsibility of your computer? Or maybe you're just looking for an upgrade. Selling old laptop back and purchasing a new one is the solution to all these problems. There are numerous brands and models of laptops today so upgrading to a better one might be overwhelming. But before you rush into the market and get something that won't serve the purpose you had in mind, ask yourself what you want to use it for, and also consider your budget. Here are the secrets you must know before buying a new laptop.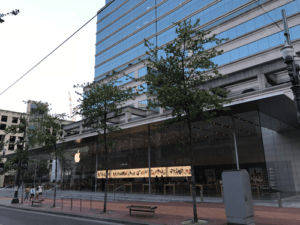 The size
Yes, this is paramount, and it's something that you can't change. If you are looking for something portable, then it's advisable to go for mini laptops of sizes 11.6-13.3 inches. But if you are a gamer, a video producer or you are looking for a high-performance laptop then you should opt for bigger sizes starting from 15.6 inches.
The screen
Most modern laptops come with touchscreen features which is cool and makes operations much easier, but the downside is most touchscreen laptops has a glossy surface which can cause a lot of reflection. This is a no-no for gamer and people who video editing programs. Don't forget to check the screen resolution, you shouldn't settle for anything less than a 1920×1080 full HD resolution, and if you deal in visuals a lot, you could consider buying ones with 4k or HDR display. Lastly, IPS display (in-plane switching) makes viewing much better especially when outdoors.
Keyboard
If you are a writer, or you happen to do a lot of typing, then you should avoid a keyboard with jammed keypads. Go for a backlit keyboard to help you see better in dim places when typing.
CPU
The CPU determines the speed of your system during operation and is a crucial factor for gamers and professional graphic designers. The average CPU should be an Intel Core i5, but for a faster and more powerful laptop, you should opt for an i7 or i9 CPU. AMD's Ryzen Mobile CPU is another powerful processor in the market, and it offers a better gaming experience than Intel's core.
RAM
The RAM is responsible for how many programs, applications and actions you can run at the same time. So if you want the best out of your laptop, get one with an 8gb RAM. For those who perform heavy activities such as video editing and gaming on a laptop, you should go for a 16-32gb memory.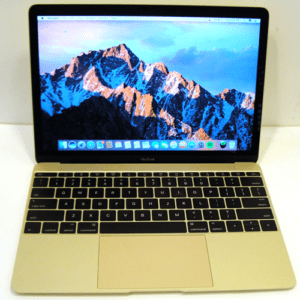 Storage capacity
The storage capacity is significant. The bigger the storage capacity, the better, except you don't need so much space. Hard drives offer a larger size of up to 2TB but are bulkier while SSD (solid state drives) offer more speed when operating it, less storage capacity and are usually much more expensive than Hard drives. For maximum experience, go for a laptop that has the two drives so that you can use the SSD for your OS installation and the hard drive for storage.
Battery life
This depends on how you will be using your laptop. For office workers or students, a standard battery capacity would do, but those who perform lots of heavy duty activities need a higher battery capacity. A laptop with a 40Wh-50Wh is perfect for both people.
Remember, your budget comes first when buying a new laptop. In most cases, buyers get carried away by the sleek design rather than its features. Before looking at the beauty, use this guide to see whether it meets your requirements.