65-inch Rollable TV, Are We Ready For This?
Feb 09, 2019
This might be the TV of CES 2019. This is LG's rollable 4K Signature OLED TVR. I know it's a mouthful, but it's beautiful.
We are seeing a lot of TVs with bigger and bigger screens, 75-inches, 88-inches and above, and there's a ton of hype about 8K, even though there isn't any 8K content to watch anywhere.
Here's the thing, there are people that don't love having a big black rectangle be the centerpiece of their living room. Some folks don't have a TV at all. We've seen with our laptops the desire to spend less time in front of screens. Now, that's translating to our TVs.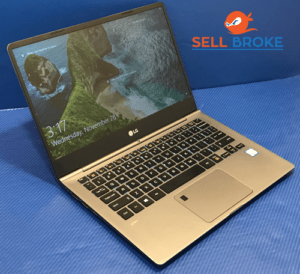 Companies have been making TVs that blend better into our homes. You've seen this with Samsung and its FRame TV, which looks like a picture frame and shows museum artwork whenever you're not watching it. Samsung also has the Serif TV, which looks like a piece of furniture and even has built-in shelves. In a way, this new rollable TV from LG is the pinnacle of that philosophy.
When it ships this Spring, for a lot of money, let's be clear, you can have a beautiful TV that just tucks away once you don't need it anymore. Since this is an OLED you get all of LG's best technology. Perfect blacks, bright HDR highlights, and a wide range of vivid colors. It also runs webOS and has all the popular built-in apps that you need.
If you're like me, you're probably wondering if there are trade-offs or sacrifices when you move to a rollable screen vs a rigid, standard OLED TV. Well, LG claims that there are no major differences. You get their best picture quality in a screen that rolls up. Is that true? We'll have to wait and see.
Way back in 2016, LG first started teasing just this kind of bendable display. Two years later, LG Display had a prototype display at CES 2018, that looks just like the OLED-R.
LG's consumer brand has made some changes. They've added a Dolby Atmos Soundbar with virtual 5.1 surround sound and polished up the enclosure so it looks a bit nicer.
You don't actually see "the roll" as the TV closes up into its base. As it rises and goes back down, you'll notice the bracing closes in right up until it's all inside the base station.
The point of this TV is that you don't have to have a big TV up all of the time. There is this cool mode where it comes up just 1/4 of the way were you can play music, choose your smart home gadgets without having to raise the entire screen. Even when the TV screen is down, you can still play music through its 100W speaker. And for the first time, LG is adding support for Apple's AirPlay 2.
The OLED -R is designed to be flexible wherever you put it. Whether that is on a credenza or just freestanding on its own. I know not everyone will be as captivated as I was by this roll-up TV. You can still buy a great 4K HDR TV for $600. But, once you do, it's always just kind of there, in the room, taking up space. You can try to put it up on a wall and try to forget about it.
Now we are seeing this trend where TVs more, and less at the same time. They want to be works or art, shelving units, and, some that just disappear entirely. But let's be real, it takes a few years before most of us have access to these TVs in our local chain box store for electronics and pick up a 4K roll-up TV. But you can get a head start by selling laptops, desktops or cellphones to get ahead a little bit.