CES 2019 Dell/Alienware Winners
Feb 05, 2019
CES ended recently and today I'll do a quick overview of some things that I loved, and some things that I hated. So, without any further adieu, here we go.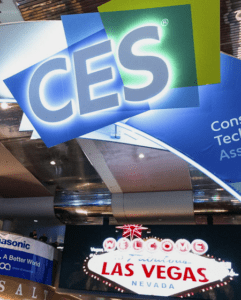 All of the players in the laptop game really showed their cards. We saw a whole bunch of devices from different companies that sell laptops, robots and other electronic gadgets. Some of them were really good devices and others, not so much.
First, let's start with Dell/Alienware. They have updated their XPS 13 laptop and it now comes in a silver and white color package and the webcam has been moved up to the top and center of the bezel instead of the bottom. it has a small processor bump, but no major tweaks, it's mostly an aesthetic change which is quite nice. The XPS 15 did not get updated and that's kind of a bummer. The old design now has about 3 years running and it's really due for an overhaul. They could be waiting for a newer Intel CPU or more likely a new GPU from NVIDIA. Not an RT card, but maybe a GTX 2050 or a GTX 1160, or whatever they are going to call it. They could be waiting for something from that end to put into a new chassis. But no upgraded XPS 15 this year.
The gaming laptops from Dell, the G5 the G7 have both been refreshed, they are now both running an RTX 20 series cards, and we're seeing a completely different design aesthetic. It looks like Dell is doing that yearly new design refresh which is nice to see.
The M15 and the M17 from Alienware got a little update too. I really like what they did on the M15. The 17" version just looks like it has more surface areas or we're probably going to see better thermals. Both of their new designs look so much better than the traditional Alienware 15 and 17 from their previous generations.
Their last big thing is the Alienware Area 51 (A51) M. This is a beast of a laptop. It's obviously a big device, but the thing that makes this really unique is everything is upgradable; the RAM, the GPU, and the CPU are all user upgradable. It's using a desktop CPU so you can take the i9-9900K big boy desktop chip and plop it into the laptop. The GPUs are also user upgradable, so they're using NVIDIA RTX cards, but DEll has made them modular so you can swap them out in the future to upgrade the GPU in this particular laptop. It's not for everyone, but you're looking for a really powerful portable gaming device that does have upgradeability, it's now an option.