So, we've always been a fan of Razer's Stealth laptop. It's their thin and light laptop that fits in an ultrabook line. It's advice that every year they tweak a little bit here and there ending up with a product that always looked good, performed pretty well and has always been reasonably priced. The 2019 laptop is 12-inches and 2.4 pounds, with the i7-8565, and this is the first year that I feel Razer made a mistake with this product because, with a starting price of $1,400-$1,600, the price point is wrong.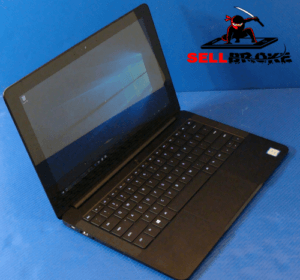 Hardware
Let's explain this. The hardware is good. The device is built really well. It has a design aesthetic that is similar to the 15″ Razer Blade. It has a boxier, cleaner look to it. I like the shape of it. The logo, the triple-headed snake, does not light up this year. They call it a two-tone finish, but what it is is a polished logo on a matte finish. It's more subdued and subtle and looks more professional.
Ports
The ports on this device are a little bit different this year. There are Two USB-As and two USB-Cs that support Thunderbolt 3, so in place of an HDMI port, they replaced it with a USB-C. If you do need an HDMI you can get an adapter. There's also a single headphone jack.
Opening up this device we have a view of the wonderful new screen. This device has some very thin bezels, they're 4.9mm and the top bezel isn't as thin as the sides but it has the Windows Hello camera. It isn't great in terms of image quality, but it gets the job done.
Display
The panel comes in either a 1080p or a 4k option. The one We're reviewing is the 4k. On smaller panels such as this one, a 4k display is a little bit unnecessary. It's fairly bright at 360 nits and its color accuracy is good at RGB 99% and Adobe RGB 78%.
Speakers
There are two speakers on each side. They sound better than the previous generation's. They aren't as good as MacBook Pro or Air speakers, but they are definitely better than the previous generation.
Trackpad
The trackpad doesn't feel much different from last year's model. It still has a glass surface, it still is run by Windows Precision drivers, it's a tad bigger, but still similar to last year's model.
Keyboard
The keyboard feels quite similar to last year's model. The old layout felt more traditional and there may some problems with the new layout. The main issue here is the right-shift key. That being said the majority of people do not use the right-shift key, but if you're in that 25% that does, you'll find it to be awkwardly placed and small and you'll end up with keystroke errors until you get used to it. The keyboard on a whole is a nice one.
The lighting on the keyboard is a little bit different this year. They are running single-color RGBs. You will not be able to do individually customizable keys, but depending on what you want out of your keyboard, this may, or may not affect you. The function keys on the top have lighting this year, so that's nice. The advantage of having a single color across the entire layout is power consumption.
Battery life
At 250 nits the battery life on this screen is good with about 6 hours of casual usage, and remember, that's with the 4k panel. It's not a huge battery at 53-watt-hours, but it's a more energy efficient system and you end up with slightly better battery life. At 65-watts the AC adaptor is still small. If you want to charge it on an airplane, you can.
The RAM is soldered on. The 512GB SSD drive is replaceable and it's running a pair of fans. Because of the fan setup it actually runs louder than you'd expect an ultrabook to run. However, the temperatures are well within a nice range.
Anyone ready for an upgrade can sell laptop that's being currently used and purchase the new Razer Blade Stealth. If you don't mind the high price tag you will be happy with your new laptop. Overall it's a beautifully designed computer.