Alienware Aurora R6 with GTX 1080
Jan 03, 2019
Sell Broke is the best place to sell laptops online and therefore we majorly focus on laptops in our blog. But once in a while we get our hands on fancy desktops and other cool gadgets.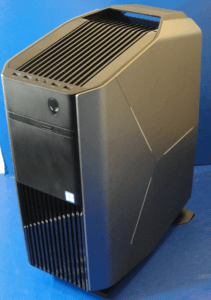 Design
The Alienware Aurora R6 is a GTX 1080 GPU with a Core i7 processor, 16GB of RAM and 2TB of storage. The device has 4 USB Type-A ports, a headphone jack, and an audio jack. The build of this device is pretty awesome as it gives that techy feel without overdoing it. There are adjustable lights on the side of the case which you can change from the Alien effects control center. Most people would find this a particularly cool feature.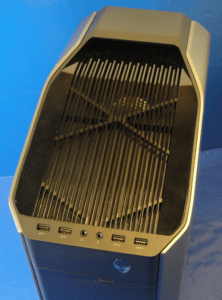 Cooling
For a such powerful gaming computer it is expected it comes with a good ventilation system. And sure enough the Alienware Aurora R6 comes with well designed vents at the top of the device. From the Alienware control center you can see how the device performs real-time. Metrics to watch include the CPU sensor, ambient sensor, GPU temperature sensor, and the GPU fan monitor. From the Alienware control center, you can also set fan speeds to the levels you require which is useful when performing GPU intensive tasks.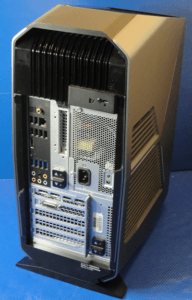 Performance
Taking a look how it performs on gaming reveals that on Overwatch, it played at about 70 fps with the temperature at 82°C, CPU sensors at 46°C, the ambient sensor at 58°C and the GPU fan at 54°C. On League of Legends it played at about 230fps, and CPU sensors were at 46°C, the ambient sensor at 63°C, GPU sensors at 68°C and GPU fans at 44°C. On Player Unknown Battlegrounds played at about 55fps, and the GPU sensor was at 82°C, CPU at 49°C and ambient sensor at 61°C.
Overall, Alienware did a great job on this device, and the machine would handle pretty much any game you play on it. If you are in the market for a cheap gaming desktop that can handle any game you play on it with excellent customer support available, then the Alienware Aurora comes highly recommended.