The Xiaomi Notebook Pro is a great device for the money and would serve all intents and purposes. It starts at $900 and has a very good design. It looks a lot like MacBook laptops. The build quality on this device is great with the chassis being completely made of aluminum. It has minimal design and Xiaomi branding at the bottom of the screen. Laptop comes pre-loaded with Chinese Windows 10 which you would need to wipe to install whatever language of Windows you desire unless you are Chinese of course.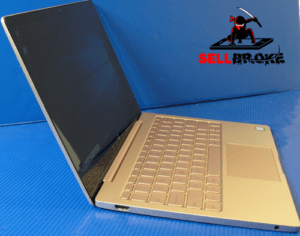 Ports
The port selection on this device is better than on Apple laptops. There are two USBs A's, to USB C's and an SD card slot. There's only one USB C that supports charging and high-resolution display output. It is pretty easy to get inside with a bunch of screws at the bottom and one underneath one of the feet. The Wi-Fi card is built-in but the SSD is replaceable, and there's room for a second SSD if you want.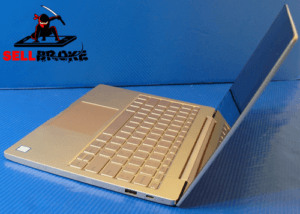 Keyboard
The keyboard is nice, easy to get into with nice key travel and an excellent layout. The speakers are positioned at the bottom which isn't exactly the best location, but somehow you lose some of the audio quality because it sits at the bottom of whatever surface you are using.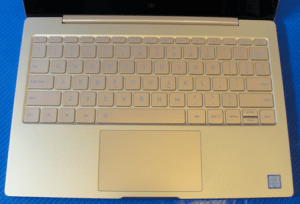 Display and Battery
The screen is a 1080p panel, non-touchscreen but looks sharp although the color gamut and accuracy are a little bit lower than expected. The battery life is excellent and would give about seven and a half hours at about 215 nits brightness.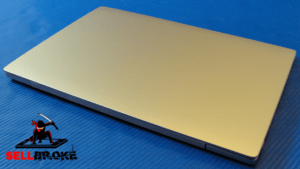 Performance
The model we reviewed runs 16GB of RAM and an i7 kabylake CPU and it handles multitasking pretty well. The thermals are good, running two fans in the chassis which is rare for a u processor. The fan noise is pretty quiet, not the most-quiet out there but decent. This device paired with an MX 150 is one of the best budget GPUs out there and will give reasonable graphics performance especially for casual gaming and medium graphics work.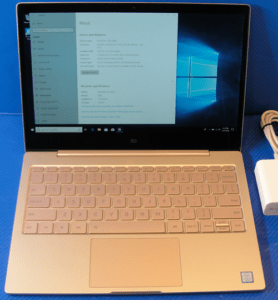 Conclusion
This device is great overall, and the downsides are pretty much nitpicky. The first thing that's not so great about this laptop is bottom edges which feel particularly sharp. Also, the bottom mechanism on the track pad is far from okay, as it requires a lot more force to press down compared to most laptops out there and the location of the fingerprint sensor gets in the way of the actual track pad.
Overall, this is an awesome laptop for the price and compared with Apple products. Xiaomi's marketing plan is to sell laptop in countries where MacBook is too expensive for most consumers.