The Acer Nitro 5 is a medium spec PC which comes at a great price. You will find it in any store that sell laptops. But is it the best budget gaming laptop there is in the market?
In this article, we will be examining the Acer Nitro 5 to determine how well it performs as a gaming PC. To begin, it comes as either a 7th or 8th gen core i5 in GTX 1050 and 1050 Ti variants. The RAM is 8BG, and the hard drive size is 256 SSD although both of them are upgradable to 16GB RAM and 1TB SSD respectively.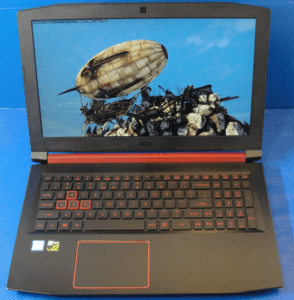 Gaming Performance
Gaming on this laptop is great, and the performance is above average especially when you are not running on maximum or ultra settings. However, some tasks would require you upgrade to ultra settings, and on ultra settings, Overwatch runs on 75fps, and Witcher manages 30fps. On medium settings, you would find the fps increases dramatically.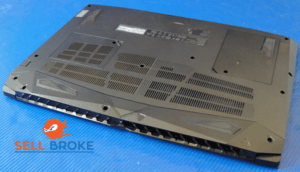 Thermal management
The temperature on the device stayed around 85 degrees or cooler, depending on which game was running and there was hardly ever thermo throttling like is found on other laptops. Also, both the CPU and GPU maintain consistent and high boost clock which is fantastic.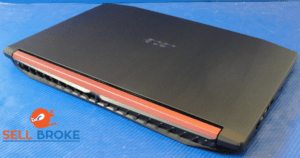 Display
However, one major issue which has been discovered when using this device for gaming is "ghosting" on display which is caused when a display has a lower response time, causing some objects to appear partially rendered which means you might see certain objects twice that is where it is and where it was due to poor rendering.
The display on the Acer Nitro 5 is exceptionally bright and at 418 nits brightness, which is a very bright display and it's an IPS display which tends to be more colorful and have better contrast. Overall, for a gaming machine except for its response rate.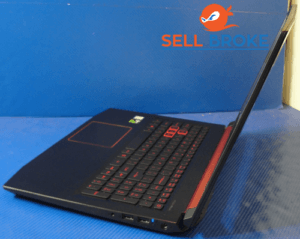 Ports
The port selection is actually pretty good – on the left is a full-sized SD card reader, a USB 3.0 port, an HDMI port, USB C and Ethernet. On the right is the headphone jack, USB 2.0 x 2 and the power port.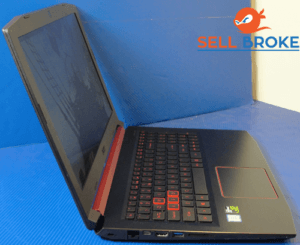 Keyboard and Trackpad
The backlit keyboard on this device is pretty impressive for a budget gaming PC with well-spaced keys and dedicated navigation keys. However, some keys are smaller than others which takes some getting used to but overall it has got good travel and a decent feel which most persons would get used to overtime. The trackpad is not very smooth or 'clicky' either and might require an external mouse to enjoy this navigation.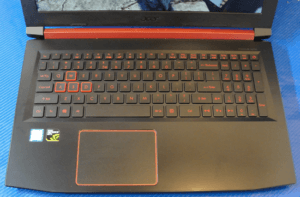 Battery Life
The battery is marketed as going up to 5 hours 30 minutes when browsing the internet. Under heavier loads I discovered it lasted for only 3 hours 30 minutes. However, it's possible that with some adjustments, it could last that long. It's still not bad for a gaming laptop. Yet if you're really planing on taking it out with you don't forget to pack the charger too.
Considering the price and performance this laptop is definitely worth looking at. Acer has gotten better over the last couple of years and now their laptops easily compete with Lenovos and other major brands.