Dell Inspiron 5577 Gaming Laptop 2017
Oct 24, 2018
The Dell Inspiron gaming laptop is an upgrade from the 2016 model. It has a red matte finish with mean-looking triangles on the front and the back. It doesn't have an extravagant look as found in most gaming laptops but its red color is a stand-out feature. However, if you want something more subtle, you can get the Dell Inspiron Gaming 15 with a black finish.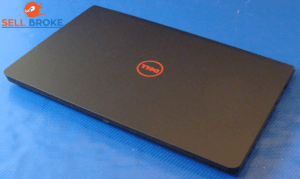 Design
Looking at the design, it's clear that thinness wasn't a priority for Dell as even with lesser specs than the latest MacBook Pro, it is almost twice as thick, but considering the presence of fans on it, it's not so bad. The build quality is excellent, the chassis is solid, the flex on the screen is what you would expect and opening the lid is easy.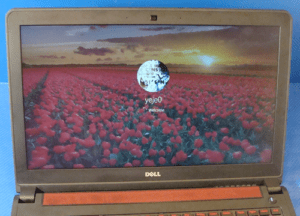 Performance
It comes with most standard ports although there's no USB Type C port on it. The specs on the one we reviewed are a core i5 with 8GB of RAM, 256 SSD storage and GTX 1050 TI. Gaming performance on this device is real solid, and on high settings, it would play most games. When gaming on the device, we found it to be a lot quieter than expected. The battery life on this device is excellent, one of the best you would find on a gaming PC and just like its predecessor. It's easy to get inside this device, all it takes is one screw. Inside is an entirely free hard drive bay with mounting cable included and an empty RAM slot.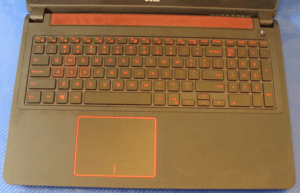 Keyboard and Trackpad
The keyboard feels similar to previous Inspiron models but nicer. The keystrokes are short with a pleasant click, and it avoids being mushy. Spacing is great, and the arrow keys are appropriately laid out. The red backlit isn't just bright enough, and the trackpad is also quite good. The feel of the click is okay, and it does a good job of differentiating when the palm is on the device for clicking and when it's there for multitouch.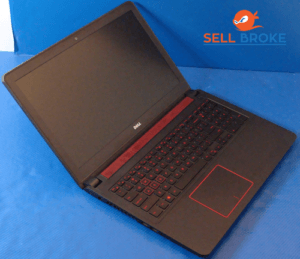 Conclusion
On the downside, file transfer on this device isn't great, and the contrast could be a lot better. The Dell Inspiron 15 Gaming is perfect for persons who need to game and want the portability of a laptop. If you are looking for a gaming PC that works well and is inexpensive, then the Inspiron 15 is perfect for you.