Not Your Ordinary Everyday Phone
Oct 23, 2018
The Pixel 3XL finally was released, and the notch is real. There was a part of me that didn't want to believe it and I was hoping it was Google just trolling us, but it seems like it's the real deal.
During their release event they did a lot of camera techniques with the renders and used a lot of wallpapers that masked the notch, but it's there. Also, in the software, there is no way of eliminating or hiding it as we see on a vast array of other phones today. A lot of times you can just pull a black bar down to hide the notch but this one is so big that a black bar in that region would look really weird. So, as of right now, there's no hiding it with software.
The notch on the Pixel 3 is comprised of two selfie cameras. One of them is a 97º wide-angle camera lens which is actually wider than the wide-angle camera lens on the LG V40. The notch also houses one of the front-facing stereo speakers. There are reasons for that notch to exist, but whether or not this makes the notch worth it is up to the user. For me, since there are so many other good things about this phone, it makes the notch tolerable.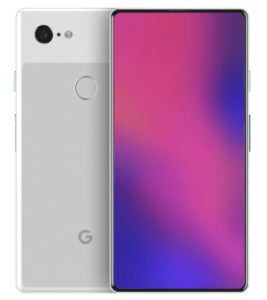 This year's design on the Pixel 3 is awesome. Both the Pixel 3 and the 3XL have a premium look as compared to last year's Pixel 2 and 2XL. The colors are cool this year. the white and the teel power button look great. The glass on the front and back make the device look a little more luxurious. Also, due to that glass on the back, it enables wireless charging, which we have not seen on a Pixel device yet.
The most iconic feature on the Pixel 2 and 2XL from last year was probably the camera. It was a camera that really held up well over time. Even after a year since its release, it's still one of the best smartphone cameras on the market. The Pixel 3 camera looks to be even better.
There are a whole lot of new features on the Pixel 3 camera, but there are three that are really impressive.
1) Top Shot. This is basically one of their flagship features. It's not new to the scene. We've seen other phones take multiple pictures and then you can choose the best one for the frame, but this one, with software, automatically suggests the best photo from the series of photos it took to give you the best one.
2) Super Res Zoom. This is fundamentally a digital zoom, but when you zoom in using a regular zoom you lose pixel density. With this new feature when you zoom in it creates and replaces detail in the photo using Google's algorithm.
3) Night Shot. Low-light and particularly night time photography is something that many cell phone cameras struggle with. However, with their new tech, they seem to be advancing through these issues and making your low-light photos better than ever before.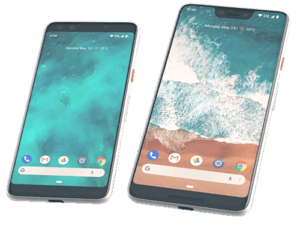 Pricing is kind of steep for this device. Last year the Pixel 2 launched at $650+ and this year it's starting at $800+. This is a pretty significant step-up in price but it's a higher quality phone than last year's. It has better materials, better quality, and it has better hardware features like wireless charging. Google decided to sell phone before the Holiday Season when people are looking for cool electronic gadgets.
Compared to the Pixel 2XL from last year that had a great camera and was a good phone overall, the build quality never felt premium. You ended up with a slightly above average phone with decent packaging, but this year the quality took a huge step-up concerning the overall packaging, hardware, and software of the phone. However, the notch is bigger and you cannot hide it.
Is this notch something you can deal with? Or is it something that you're notch looking for?