HP Pavilion 15t GTX 1060 (2018)-- It's Gettin' Hot In Here.
Oct 15, 2018
Today we are taking a look at the new HP Pavilion 15t gaming laptop. This is an all-new gaming laptop that is aimed towards the budget gamers that don't want to spring for HP Omen line of laptops. Let's see if this laptop is worth buying.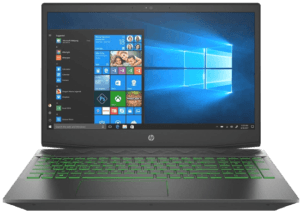 Quick Specs:
This one features a 15.6" full-HD, 144 Hertz, IPS anti-glare display. 8GB - 64GB of RAM. Intel Core i7-8750H with 6 cores. NVIDIA GeForce GTX 1060 with Max-Q with 3GB of GDDR5. 1 TB HDD. NVMe boot SSD.
Base Configuration:
With the base configuration starting at $749.99, you get a core i5-8300H and an AMD Radeon RX 560 graphics, for an additional $30 you can upgrade and add a GTX 1050.
Tested Configuration:
Once you gain access to the internals you can see your 1TB HDD that runs at 5400 RPM, That's definitely worth upgrading to an SSD. Inside you will also find a 4-cell 70 watt-hour battery pack, 8GB-64GB of RAM, 16GB PCIe Intel Octane to boost the 1 terabyte speeds, dual-fan setup, and the RealTech wireless card.
The 16GB of Intel Octane did a significant amount of boost on the 1TB drive. Traditional drives run about 100 MB/s for the 5400 RPM, and we're seeing almost 930 MB/s, which is a very good boost.
O/I:
As far as the ports are concerned on the left side there are two USB 3.0, a security lock slot, and an SD card slot. On the other side, there is a headset/microphone combo jack, RJ45 Ethernet, USB-C without Thunderbolt 3, charging port, and an HDMI 1.4.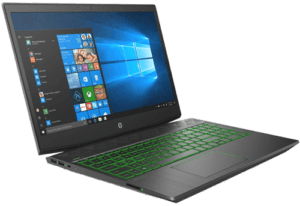 Keyboard:
This laptop has a pretty good solid keyboard. The feedback from the keys have solid tactile feedback response, the spacing is great, and the backlit keys have a nice glow about them that is easy on the eyes at night or low-light scenarios.
Trackpad:
The trackpad is spacious and the surface feels pretty smooth, and even though it's using Elan drivers, tracking, two-finger scrolling, and multi-touch are on-point.
Audio:
The speakers are powered by Bang & Olufsen and the sound quality is pretty decent, however, the sound levels are pretty weak and they don't get that loud. Since Bang & Olufsen speakers are found in many other laptops, you certainly can find better sounding ones on the market. However, the speakers aren't the reason to buy this laptop.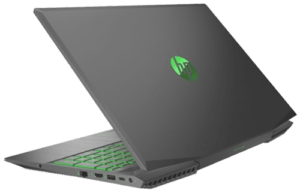 Performance:
This laptop can come configured with the very popular Intel Core i7-8750H with the 6 core processor. It does seem to run hot and has noticeable excessive thermal throttling.
The GTX 1060 Max-Q is a very good performing GPU. It offers a good bang for your buck in terms of power to performance ratio. With that being said, this GPU and the super hot CPU pretty much cripples the performance of this CPU's capability. The heat was just too much to allow this device to run well at a high level. For example, Fortnite running at 1920 x 1080p averages around 90-95 frames per second. We have seen other GTX 1060 Max-Qs run at a much higher level.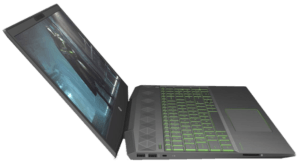 Thermals:
As I mentioned this device runs hot. Towards the top section of the keyboard deck is really hot coming in around 65º-70ºC and more towards the center of the keyboard was around 45º-50ºC, which is also pretty high. On other occasions, the CPU ran up to 97ºC, which is a lot, and also has excessive thermal throttling.
The GPU tests were pretty good with 83ºC which is pretty much on par with a 106 Max-Q.
Display:
The panel upgrades on 15.6" full-HD IPS 144 Hertz is excellent. You get good viewing angles, there is good color accuracy with sRGB at 99% and Adobe RG at 77%, and it gets bright with its 328 nits. This is an overall good panel for HP.
Battery:
The 4-cell, 70 watt-hour battery pack with medium screen brightness and casual usage yielded about 4-5 hours. At best, this is an average performance.
So, if you're looking at the high-end version of this laptop ($1,100) and its performance, my guess is for $150 more you'd like to say you'd be better off looking at a lower-end HP Omen with the same configuration you might be better off. You would be correct in that assessment, but if you are looking for a more laid back laptop that doesn't look like a gaming rig, then the Pavilion 15t is a better choice. This laptop also offers many components that can be upgraded down the road for better performance.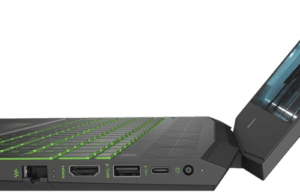 The main reason I wouldn't recommend this laptop right now due to its thermal performance and heat management. It would be tight if HP could work on a fix to this issue in either terms of software or hardware to improve overall system temperatures. Then it'd be good-to-go with no real negative issues, but until then...we wait. Best places to sell laptop like this are SellBroke and maybe eBay. That's in case if you don't like the heat and rather buy another model that doesn't suffer the same issue.