Lenovo Legion Y730 Gaming Laptop
Oct 03, 2018
This is Lenovo's Legion Y730. This is Lenovo's mid-tier gaming laptop. Earlier this week we covered the Lenovo Y530, that's their entry-level gaming laptop in the Legion line. Basically, the Y730 is an improved version of the Y530. So, the few things we didn't love about the Y530 has been fixed in the Y730. Whether online or in real life all electronics stores offer to sell laptop computers from the Chinese tech giant Lenovo. At $1,100 - $1,200 the Y730 is a little bit more expensive than the Y530 that goes for around $900.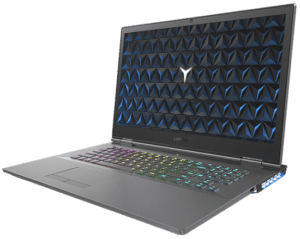 Quick Specs:
Dimensions: 14.37" x 10.24" x 0.95" Weight 4.85-pounds Intel Core i7-8750H 4GB GTX 1050Ti Memory 16GB Storage 256GB SSD Display 1920 x 1080p sRGB 92% Adobe RGB 71% 3x USB-A USB-C & HDMI Ethernet & Audio Jack
Design
The design an aesthetics of this device are very similar to the Y530. It has a very clean look, it doesn't have any red gamer accents or anything like that. It seems that Lenovo has moved on from the red gamer accents on their laptops. It's a more professional looking laptop with its muted features.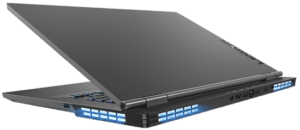 This laptop is aluminum. The top panel is aluminum, the keyboard deck, main chassis are all aluminum as well. It's a much more well-built version of their entry-level gaming device. There are some plastic components on it still. For example, the back part of the hinge is still plastic and the bottom panel is also a polycarbonate material. It looks like aluminum, but it is plastic. This bottom panel is also a lot easier to remove than the panel on the Y530.
Once you're inside you have access to the Wifi card, 2.5" SATA drive, the NVME, and you also have access to the RAM slots. Since Corsair partnered with Lenovo, you can get RAM that's running up to 3200MHz.
Battery
The battery is also slightly bigger at 57Wh, but that's not much bigger than the Y530's and you can only expect about 4 hours on this battery. you will need to take your charger with you if you want to go a full-day.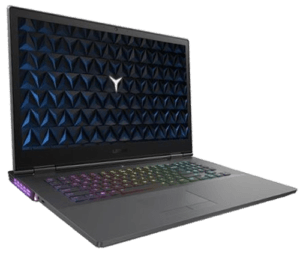 Ports
The I/O are on the back again, which is cool. We liked that before on the Y530. This is good for keeping the cables and extra peripherals out of the way. With the Y730, you also get the Thunderbolt 3 port. This may not be important to a lot of people, but if you want to upgrade this thing to have external GPU capabilities or just future connectivity, that Thunderbolt 3 port will come in really useful. it probably gives this laptop extended life down the road.
Performance
The rest of the device hasn't changed much. It still has great performance with the 6-core i7 and the GTX 1050 Ti. It pushes out excellent framerates in games. You also get a thin bezel screen that may be one of the best features of this device. The cleaner design aesthetic is awesome, even if it means having to put the webcam on the chin of the display. In terms of specs, you actually get a really good value with the Y-series.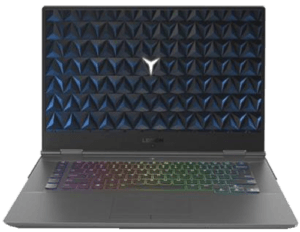 Keyboard and trackpad
The keyboard has actually changed a little bit as well, not that the Y530 had a bad layout, but this one is a little different. There are macro keys on the Y730, but there is no number pad. Not everyone uses a number pad on laptops, but there are a host of you out there that do.
The trackpad buttons on this machine are much quieter and have a better feel than the Y530. Even though they are still laptop speakers, they have been improved a bit and sound noticeably different.
Lighting
This laptop comes with RGB lighting that the Y530 didn't have. This device might have the industry best in lighting. Before this device, you may be able to argue that and Razer laptop was the best. But it seems like Lenovo has done it better, and here's why.
The software that they are using for this is done in partnership by Corsair. Corsair knows a thing or two about RGB lighting. They are bright LEDs individually lit, and they've done it in a way that is really user-friendly. The software is quite intuitive, and they also have under-glow lighting. There is also a single RGB light region in the logo that you can change. Lenovo did pretty well on this aspect of lighting. It is subtle enough that if you wanted to you could mute all of the lights and just take it to work with you as a regular laptop. The main thing about RGB lights is that their novelty runs out pretty quickly. People tend to play with them at first and then just kind fo ignore them. Just don't make the RGB lighting you main reason to pick this up.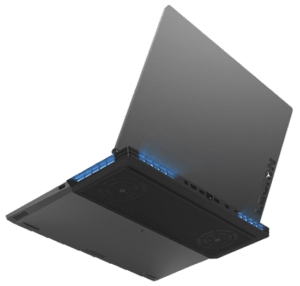 Gaming performance
The gaming performance is really strong. It's not any different than the Y530. The thermals are also quite good and the fans don't get crazy loud. For the price, it's a good overall product. But is it worth it for you to drop over a grand for?