2018 Surface Book 15 Laptop
Sep 25, 2018
According to tech giants Microsoft that now sell laptop computers as well as tablets, they claim the Surface Book 2 15-inch model is the most powerful PC in the Surface series. In this article, we will be carrying out a full review of the Microsoft Surface Book 2 (15-inch) to find out how true this is.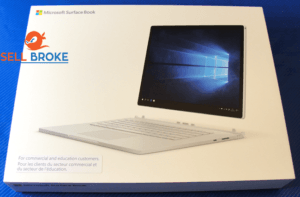 15-inch Surface Book 2
You might be tempted to feel the 15-inch Surface Book 2 is simply the bigger version of the 13-inch model but there are some nuances which makes it significantly superior to the 13-inch model. To begin, the 15-inch Surface Book 2 is an 8th gen core i7, unlike the 13-inch model which comes with a 6th gen core i7 and a 7th gen i5 processor. Also, you get 16GB of RAM, and up to 1TB SSD of storage. The 15-inch Surface Book 2 comes with an Nvidia GTX 1060 GPU with 6GB of video memory. When tested on major benchmarks, it outclasses about any other PC out there today.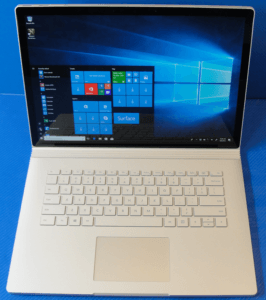 Display
Looking at the display, you get a 15 inch 3240 x 2160 PixelSense Display, ranking at 260 PPI and like all other surface devices it has the 3:2 aspect ratio. Above the display are a 5mp camera, IR sensor and two microphones with the camera doing about 30 frames per second. On the rear of the display is an 8mp camera and also on the display rim are two front-facing speakers powered by Dolby. The speakers are loud and crisp, and since they are positioned in front, you will always hear them clearly.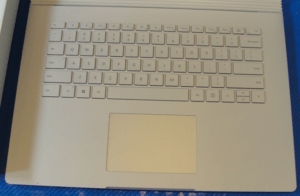 Keyboard
The keyboard is similar to most other surface book laptops, but this has been tuned slightly. Travel across keys is smaller than on the 13-inch model but this doesn't make any difference, and you would almost feel like it's more enjoyable to type on especially since it's quieter to type on. It comes with a 3-stage backlight which means you can type whether it's dark or light. The trackpad is similar to what's found on all Surface Books - its full precision, smooth glass, with an excellent click and overall has a great feel to it.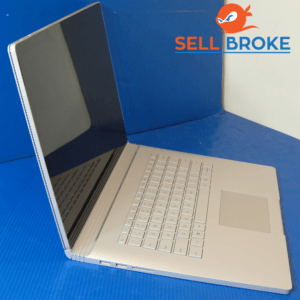 Ports
The 15-inch Surface Book 2 has two USB 3.1 ports along with a full SD card slot. On the right hand, you get a surface to connect port which is proprietary and magnetic and a USB type-C 3.1 although it misses a Thunderbolt 3. On the tablet portion of the Surface Book 2, you get a 3.5mm headset jack with the power and volume controls up top.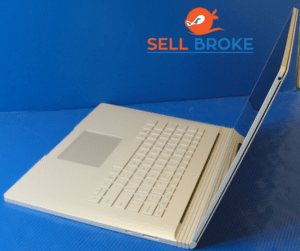 Performance
The performance is where the 15-inch Surface Book 2 shines. Playing Gears of War 4 at 1620 x 1080 resolution under medium resolution and medium graphic yielded 96 frames per second compared with 65 frames per second on the 13-inch model. In fact, you can game at 30 frames per second on DOOM with a resolution as high as 3240 x 2160. Playing games this powerful on the 15-inch Surface Book 2 doesn't affect it as much as one would expect. The fans give sounds of up to 52 decibels, less than what you would get from most other gaming PCs. The battery provides about 2 hours and 30 minutes of straight gaming and with regular use, up to 10 hours.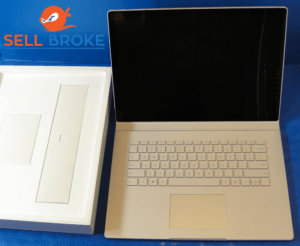 Conclusion
In conclusion, I would say the Surface Book 2 15-inch model is the best laptop on the market. With this PC you get excellent battery life, excellent typing, excellent trackpad, touchscreen, tablet mode, and full gaming capacity. Although the windows mixed reality isn't exactly as it should be but I would agree with Microsoft when they say the Surface Book 2 15-inch is the ultimate laptop.