Buying Entry-level Gaming Laptop MSI GE62
Aug 14, 2018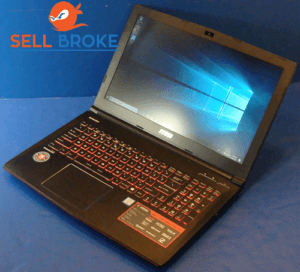 The MSI GE62 is MSI's entry-level 15-inch gaming laptop, and it has been updated with some nice features including the NVIDIA GTX-1060 GPU. It has a metallic chassis, very good build and finish, and overall, a premium feel. It has a 15.6 inch IPS supporting 1080p resolution and with the battery weighs about 2.4kg. The memory on this device is decent; it comes with 16GB of RAM, 128GB SSD where the OS is loaded and 1TB HDD which is enough for all your gaming needs. The processor is a 6th gen Intel Core i7-6700HQ 2.6GHz. The GPU is the NVIDIA GeForce GTX 1060p which is a 40% improvement from the older 900M.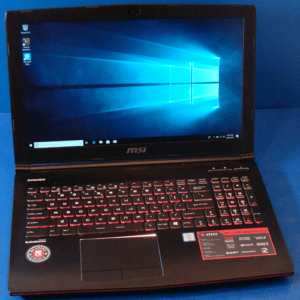 PERFORMANCE
I found the overall performance to be pretty impressive. The boot-up process is amazingly fast due largely to the OS which is installed on the SSD. On testing, I got a 3DMark score of 10347, and when I played FarCry 4 on it, the gameplay was smooth and the graphics, detailed. However, I did observe slight jerks now and again, but in general, it was smooth and playable. Beyond the awesome graphics, the MSI GE62VR is loaded with a lot of other features with opportunities for customization.
One of such features is the Cooler Boost 4 which keeps the laptop cool and performing at peak levels. There is a dedicated Cooler Boost button near the power button. It opens a single CPU fan with 2 heat pipes and for the GPU another single fan with dedicated four heat pipes.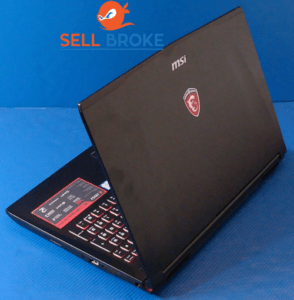 AUDIO QUALITY
The Dynaudio speakers deliver one of the best auditory experiences you would get from a notebook. Its subwoofer provides a good punch of bass delivering a great audio performance for gaming and casual music listening. You could argue that it could be louder, but I think a lot of persons would be satisfied with what the MSI GE62 delivers. The optimization delivers near pin-drop accuracy in terms of highs and lows, providing the immersive feeling that one would get from a high-spec gaming machine.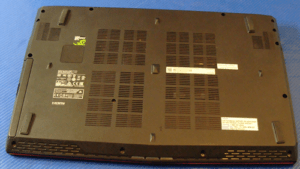 BATTERY LIFE
The 6-cell battery on the MSI GE62 lasts for about two and half hours after being fully charged. So it's best to keep it plugged in when using the laptop at home. It will not overcharge and hurt the battery. When working with battery mode, the power saving mode comes on after some time though you have the option to switch it off. On power saving mode you can get 2 hours of battery life.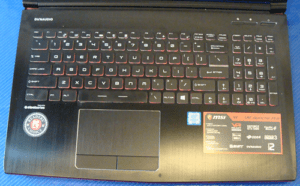 VERDICT
On paper, the MSI GE62 is a delightful option for gamers and non-gamers alike. So if you're in the market to sell laptop and upgrade to a better one this could be a good choice. The only sour point is the SATA status of the SSD, but its excellent video and audio performance more than makes up for this. This gaming laptop is pricey, but it's worth it especially if you are in the market for something powerful yet portable.