Lenovo Flex 3 1580 Laptop
Jul 30, 2018
Lenovo Flex laptops have become more or less the budget version of the Yoga series. But that doesn't mean you should stop reading this review right now. The Lenovo Flex 3 boasts some awfully impressive specs for the price, given that it's a budget 2-in-1 convertible laptop.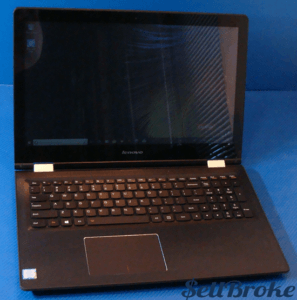 Specifications and Performance
The Lenovo Flex 3 laptops come with a Windows 8.1 operating system and in three different sizes - 15.6", 14" and 11.6". All the models come with full HD LED backlight antiglare touch displays, with resolution from 1366 × 768 to 1920 × 1080.
The flex 3 15" also featureed a brand new 5th generation Intel i5 processor, with a graphic HD 5 series HD processors. The processor speed is 2.20 GHz. As a welcome surprise, the laptop comes with an optional discrete NVIDIA graphics, although it comes standard with an integrated HD graphics.
The laptop comes with an 8 GB DDR3L memory that isn't expandable. That's still enough to run most programs including video editing and picture editing projects. When it comes to storage, the Lenovo Flex 3 15" laptop comes with 1TB hard drive worth of space. It should be enough for your video, music, and files with a processing speed of 5400rpm. Storage is easy to replace and upgrade to a much faster SSD. The laptop is a 15.6" convertible notebook series with a full 360-degree hinge for different modes. It could be used as a laptop or a tablet.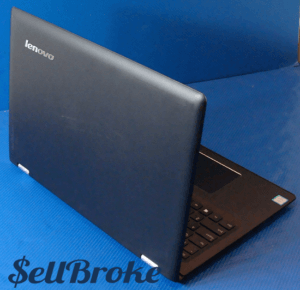 Design
The surface of the Lenovo Flex 3 15" laptop is highly susceptible to oil, so you might want to keep a cleaning cloth around. On the right side, the laptop boasts a USB 2.O and USB 3.0 Ports, HDMI port, and an expandable Ethernet, as well as a power button. Whereas, on the left side, there's another USB 2.O port, a headset jack, a secure lock slot, an SD card reader and a proprietary charging port.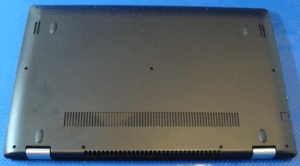 Battery life
In laptops battery life it is always essential. Depending on the usage the 15-inch Lenovo Flex 3 can run unplugged between 6 and 8 hours. In my opinion that's pretty good. It will let you use the laptop through out the day without the need to carry the power supply. I also like that it fully recharges fairly quick in just under 2 hours.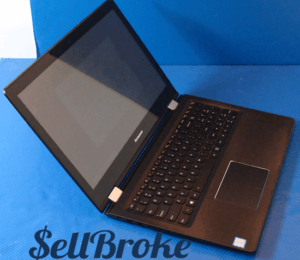 Gaming
This convertible Lenovo laptop is not qualified for a gaming system. You will be able to play Microsoft games like real low-level games with moderate resolutions and settings. You won't enjoy playing Black Ops or Modern Warfare. To a gamer, this device won't be a best friend since it lacks the graphics. For example, you will receive a 25FPS with battlefield four if you have medium graphics settings and 720p resolution. For the benchmarking, I used both the 3D mark tool and geek benchmark tool.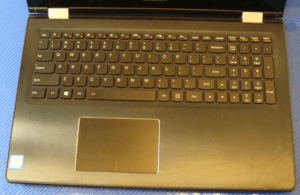 3D mark tool;
For the firestrike testing which is a high-performance game I gave it a 148 score, this is not qualified for a good gaming system. For the skydiver gaming, I gave it a 2,452 score which is a gaming laptop in a mid-range PC, which is low. As a basic notebook and a home PC, I only gave it 4,489. Because of its a small cost laptop with high horsepower, i5 processor, the memory and the 1TB hard drive, that's why I gave it about 15,000 score.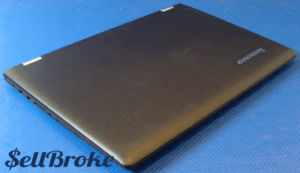 Geek benchmark tool;
For our geek benchmarking I ran a 64 bits, and the single core got a 2,643 score while the multi-core scored 5,241 which is just pretty good. It's a decent laptop, although it's not great for gaming you could do a lot with it.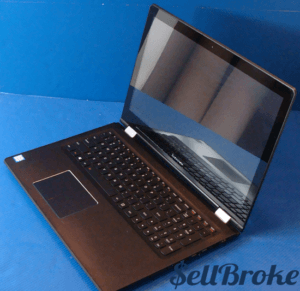 Conclusion
Out of a five-star rating, I gave it a 3.5, because;  The battery time is just not okay. I was expecting such a huge laptop to last longer. For its size, it's supposed to have lasted between four and half hours to five and a half hours, but I only managed about three and a half. That's a big flaw for the laptop.  At nearly 5lbs, it's a little bit heavy, and I don't recommend it for traveling. This is the kind of laptop that you'd keep on place hooked up to the power adaptor.  I'm confused on why it has three or four modes. The laptop is too huge to be a tablet laptop.
It is an excellent laptop for a workstation. Just put it on your desk, plug it into an adaptor. Overall, I give it three and half stars. The price range is from $599 to $699.