13" MacBook Pro A1706 Laptop with Touch bar
Jul 25, 2018
The 13-inch MacBook Pro with Touch Bar is markedly improved from earlier versions although it still clings on to some divisive features from earlier versions. The MacBook Pro comes in two sizes- the 13-inch and 15-inch models but in this review, we will be taking a look at the 13-inch model. The 13-inch MacBook Pro is a mid-range Mac with a starting price of $1,299 for the entry-level 2.3GHz model and it comes with Intel's 7th generation Kaby Lake Chips, Retina displays, SSD flash storage, and of course, Apple's design expertise.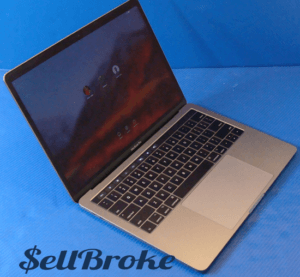 DESIGN AND BUILD
As you would expect from any Apple laptop, the 13-inch MacBook Pro has an excellent finish. It comes in space gray and silver with an eye-catching Retina display which is a standard across Apple laptops bar the MacBook Air. The keyboard is full-sized and typing on it is pleasant although some persons may find it a bit noisy to type from. Below the keyboard is the extra-large glass trackpad and although it takes quite a bit of space on the palm rest, it has good palm rejection so it can tell the difference between a palm and an intentional press with your finger. The trackpad also comes with various gestures like pinch and zoom which you would find familiar if you use the iPhone.
Above the keyboard is the Touch Bar strip and the fingerprint reader which allows you make payments and unlock your laptop with your fingerprint. The MacBook Pro is far from chubby and it measures 30.41cm by 21.24cm and is about 1.49cm when closed. To maintain this sleekness, the MacBook Pro had to sacrifice some ports compared with older models and now comes with 4 USB 3/Thunderbold ports which means you will require an adapter to plug in any peripherals which aren't USB Type-C.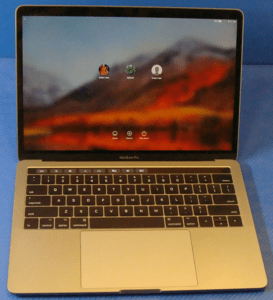 FEATURES AND SPEC
PERFORMANCE
One of the most unique additions to the 2017 MacBook Pro is the introduction of the Kaby Lake Processor and this results in a decent performance bump. However, the 13-inch MacBook Pro comes with 8GB RAM. It pales when compared with the 15-inch model which comes with 16GB of RAM. Chances are you may not need up to 16GB of RAM but if you think you do and want to get the 13-inch MacBook Pro you should consider getting it upgraded (there's a build-to-order option for 16GB RAM).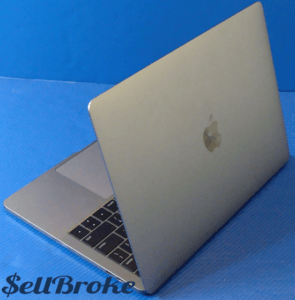 GRAPHICS
The 13-inch MacBook Pro offers only integrated graphics- the Intel Iris Plus Graphics 640 or 650 depending on which model you go for. It uses the Intel graphics which are integrated into its CPU and uses the computers RAM unlike the 15-inch model which comes with a dedicated graphic card, making it more suited to graphic intensive works. Buyers may feel a bit shortchanged looking at the gap in graphics performance between the 13 and 15-inch MacBook Pro models. However not every pro user is going to be doing graphic intensive work and for these persons, the 13-inch MacBook is just perfect.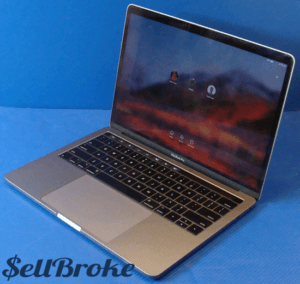 DISPLAY
The MacBook Pro comes with a gorgeous backlit Retina display which supports millions of colors. The display measures 13 inches diagonally with 2560 × 1600 native resolution at 227 pi. Its brightness is 500 nits and although not at par with the iMac which supports 1 billion colors and provides 8-bit dithering, the 13-inch MacBook Pro is not bad at all.
STORAGE
The 13-inch MacBook Pro comes in three storage variants. At the entry level is the 128GB SSD version. Further up are the 256 and 512SSD versions for persons who require larger storage rooms.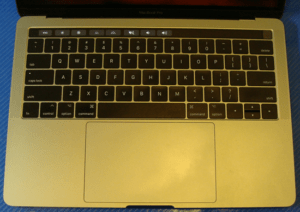 TOUCH BAR
The Touch Bar is Apple's answer to the touchscreen although it's harder to use compared with the touchscreen. However it does have some advantages; along with the Touch ID capabilities, there's integration with a number of Apple applications like Safari which has forward and backward buttons or Mail which has autocomplete suggestions. Furthermore, companies like Adobe and Microsoft have embraced the Touch Bar with applications like Photoshop and Office supported on it. Despite the features which the Touch Bar supports users have been slow in embracing it so it comes as no surprise that Apple introduced a non-Touch Bar version and customers seem to like this version.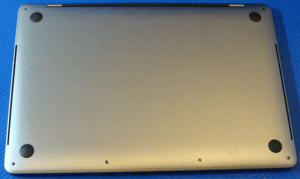 BATTERY LIFE
The Touch Bar and coprocessor underneath the 13-inch MacBook Pro probably affects its battery life and it lasted for 6 hours and 37 minutes with a looping 1080p video at 50% brightness and volume- with Wi-Fi and backlighting disabled- until it died. This was about an hour less than the non-Touch Bar model lasted until it died.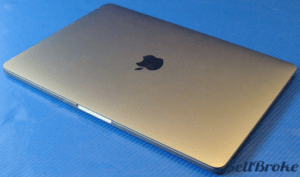 PROS AND CONS
The Force Touch trackpad is pretty amazing and the keyboard is surprisingly easy to use. Furthermore, the Touch ID on the MacBook Pro works almost as fast it does on an iPhone. However, most persons would find the MacBook Pro expensive, especially when compared with what users will get from rivals running the Windows 10. Finally, the Touch Bar isn't very convenient especially when one considers the hit the battery life takes to accommodate the extra hardware.